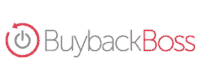 Buyback Boss Review
Is Buyback Boss Legit? An Honest Review From an Industry Expert: Compare Customer Feedback, Prices, Service Pros & Cons
The Bottom Line
Is selling on BuyBack Boss legitimate? Absolutely! Based on reviews from third-party platforms alone, BuyBack Boss is a reliable buyback store that offers some of the highest price offers, excellent customer service, and a straightforward selling process. While some concerns were raised about payment delays and evaluation, BuyBack Boss has been responsive in addressing these issues and providing clear explanations.
BuyBack Boss accepts a good range of conditions for gadgets, making them a suitable choice whether you have a brand-new or faulty phone. They also keep you updated throughout the process via email, from the shipping of your package to the arrival of your phone at their facility. This ensures that your item is secure and actively being processed until you receive payment.

Buyback & Trade-in Market Expert Since 2009
We've worked in the buyback/trade-in business since 2009. Our editorial team gives a 100% independent and impartial review from the consumer and our expert experience in our store reviews.
Our research provides you with an honest look on:
Customer rating: We analyze online feedback to give you an overview of the store's benefits and drawbacks from REAL customers' perspective:
Positive vs. negative feedback: What proportion of their reviews on independent third-party platforms are good or bad?
Pros & cons: Provide real reasons why people like you liked or disliked the service.
Expert opinion: Discover how to work around potential seller issues and get the most out of your trade-in.
Prices quoted: Our research offers an impartial comparison of quotes by comparing the market, so you see if you're getting the best deal or a low-ball offer.
Price checks: We research and check prices on the top 30% of devices sold.
Price ranking: Compare 40 buyback or trade-in options and see who will offer the best price.
Store vs. alternatives: What other options are available based on quotes, payment, features, and reviews?
Service offered: Discover what this store offers compared to the benefits and drawbacks of what else is available in the market so that you can choose wisely.
How it works: Get the process explained in plain English, from quote to payment.
Payment & shipping options: Discover what they offer and how it compares.
Device condition: What conditions devices do they accept and the rules behind it where people slip up and get paid less?

2-Minute Buyback Boss Review Overview
Expert Opinion: What to Expect Selling With Buyback Boss
One convenient method to earn extra money for your day-to-day expenses is to sell your old cell phone to a buyback company. However, it's crucial to ensure that you sell it to a store that provides the most competitive prices and offers additional benefits, such as a price lock guarantee or a price match guarantee.
Are you considering selling your old cell phones to BuyBack Boss? Ash Turner, a Senior Staff Writer and Tech Enthusiast at BankMyCell, and his team have thoroughly tested the entire process of this platform. His review covers the speed of the selling process, if they provide fair pricing, and other factors that can assist you in determining if BuyBack Boss is the right choice for you.
We also looked into public reviews from reputable sites like Trustpilot and Better Business Bureau to gain further insights from sellers who have already experienced using BuyBack Boss.
Competitive price: Buyback Boss prices are usually higher compared to many other stores. This ensures that you get a fair price for your gadget and earn more money.
Excellent customer service: The staff at BuyBack Boss maintains excellent communication with sellers, as they provide regular updates on the status of their items. They are easily accessible and responsive when addressing any concerns or inquiries.
Quick payment: BuyBack Boss provides same-day payments after evaluating a gadget.
No shipping kit: Sellers will have to prepare their own packaging and shipping supplies, which may be inconvenient for those who want a mailing kit for their gadget.
Limited payment options: BuyBack Boss pays via PayPal and check, which can inconvenience sellers who prefer alternative payment methods.
Doesn't accept financed gadgets: BuyBack Boss doesn't accept devices that are still in the process of being financed or paid off. This can be a disadvantage for sellers who want to sell items that are carrier-locked or blacklisted.
Buyback Boss Trade-in Program Review
1. Consumer Feedback Overview
Customer Opinion: Is Selling on Buyback Boss Legit?
Sometimes evaluating a buyback store solely based on its website can be challenging. One store may claim to offer a price match guarantee, only to discover that they do not provide such a feature. When considering selling your device to a buyback store, there are various factors that you have to consider.
If BuyBack Boss is one of your options, continue reading below to explore their strengths and weaknesses straight from reviews of BuyBack Boss in third-party platforms such as Trustpilot. This summary will assist you in making an informed decision regarding whether or not you should sell your gadget to them.
Customer Review Rating Distribution

0
%
Excellent-Average Ratings
Easy process: BuyBack Boss is highly regarded for its straightforward process. Many individuals have expressed their satisfaction with how the process aligned precisely with what was described on the website.
Consistent with updates: Many sellers praised BuyBack Boss' great customer service, particularly how they were kept up to date on the status of their gadgets via email.
Great price: A lot of sellers are satisfied with how BuyBack Boss offered them the best price for their cell phones, and they claim they will definitely use the platform again for future trade-ins.
Payment delay: While the majority of sellers have had smooth transactions with BuyBack Boss, there have been a few reports of payment delays. One seller mentioned a slight delay of a few days in receiving their payment. However, BuyBack Boss assures sellers that they provide clear order review timelines on their platform, ensuring transparency and reducing any uncertainties about when orders will be completed.
Evaluation issues: Around 2-3% of sellers expressed disappointment with the evaluation results. The seller felt that their gadget was undervalued and did not accurately reflect its actual condition. In response to this particular review, BuyBack Boss provided a clear explanation and cited specific guidelines that influenced the devaluation of the phone. It is important to thoroughly review the terms and conditions and guidelines provided by BuyBack Boss to avoid issues during the assessment period.
Prolonged turnaround time: While most sellers have reported efficient and timely transactions with BuyBack Boss, one review on Trustpilot mentioned a delay in the processing and completion of the order, causing frustration for the seller. However, this seems an isolated case.
2. Buyback Boss VS. Alternatives
Compare Trade-in Quotes, Ratings & Services
Here are some BuyBack Boss alternatives you can consider to sell your device. We have examined the prices, customer reviews, and platform features of BuyBack Boss versus other stores to help you make an informed decision that aligns with your needs and preferences.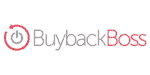 4.7 out of 5 on Trustpilot
One of the best Buyback Companies for competitive pricing.
Highly rated by customers on Trustpilot.
Pays you on the same day of inspection.
Payment via PayPal and check.
FREE shipping & FREE returns.
Accepts a good range of device models.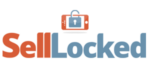 99% of the customers rated the store 5 stars.
Fast payment – get paid within three days after the device is delivered.
Hassle-free and a great experience when trading in phones.
Excellent customer service.
Limited products accepted.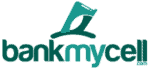 4.4 out of 5 on Trustpilot
Provides the highest up-front quotes.
Ranked #1 for services offered:
Pay by Direct Deposit, PayPal, Check, and many more.
Shipping label and returns for FREE.
A 30-day price lock feature.
Wide range of devices accepted.
3. How Does Buyback Boss Trade-in Work?
FAQs: Payment, Shipping, Conditions, and More
How Selling With Buyback Boss Works
GET A QUOTE:
To get started, go to BuyBackBoss.com.
Click Sell a Device.
Choose your device from the options. For example, if you're selling an iPhone, click Sell iPhone.
Select your device's model.
Choose your carrier.
Select the storage capacity of your device.
Choose the condition of your device.
The offer given to you is displayed in the top right-hand corner.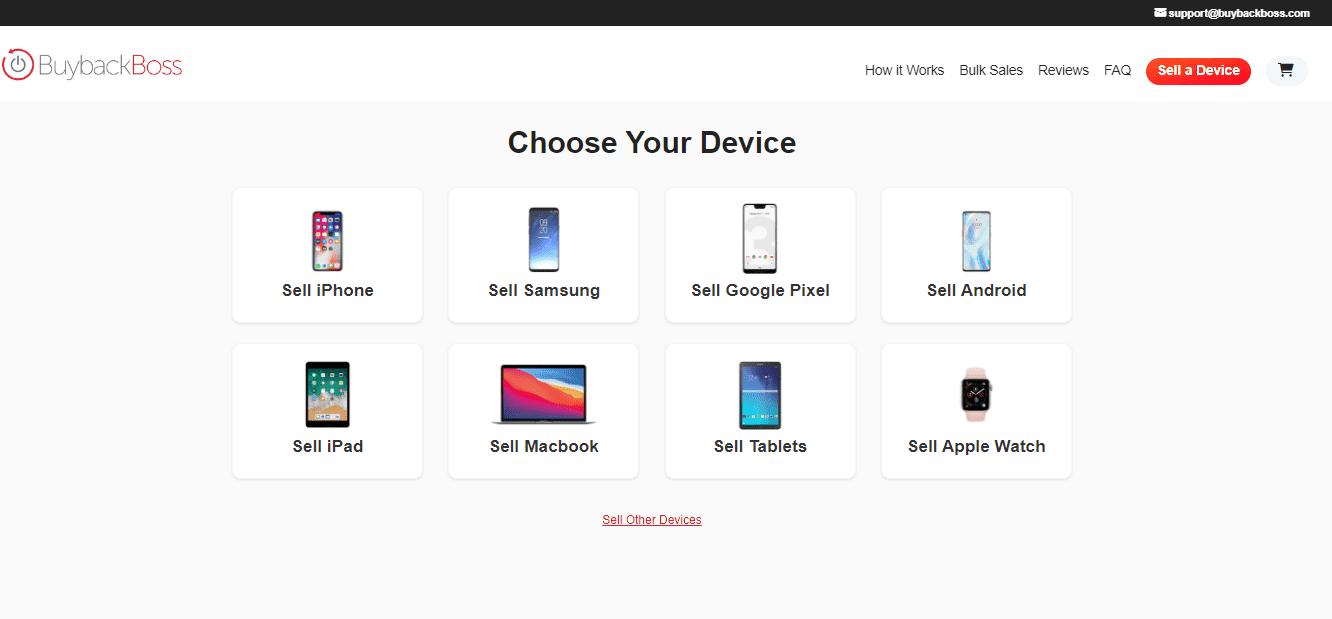 REGISTER YOUR SALE:
If you agree with the quote, enter your email address in the space provided > Click Get Paid.
A pop-up will appear asking for the quantity of the item you are selling. Simply enter the appropriate number > Click Checkout.
Choose your preferred payment method > Click Next Step > Enter your contact and shipping details.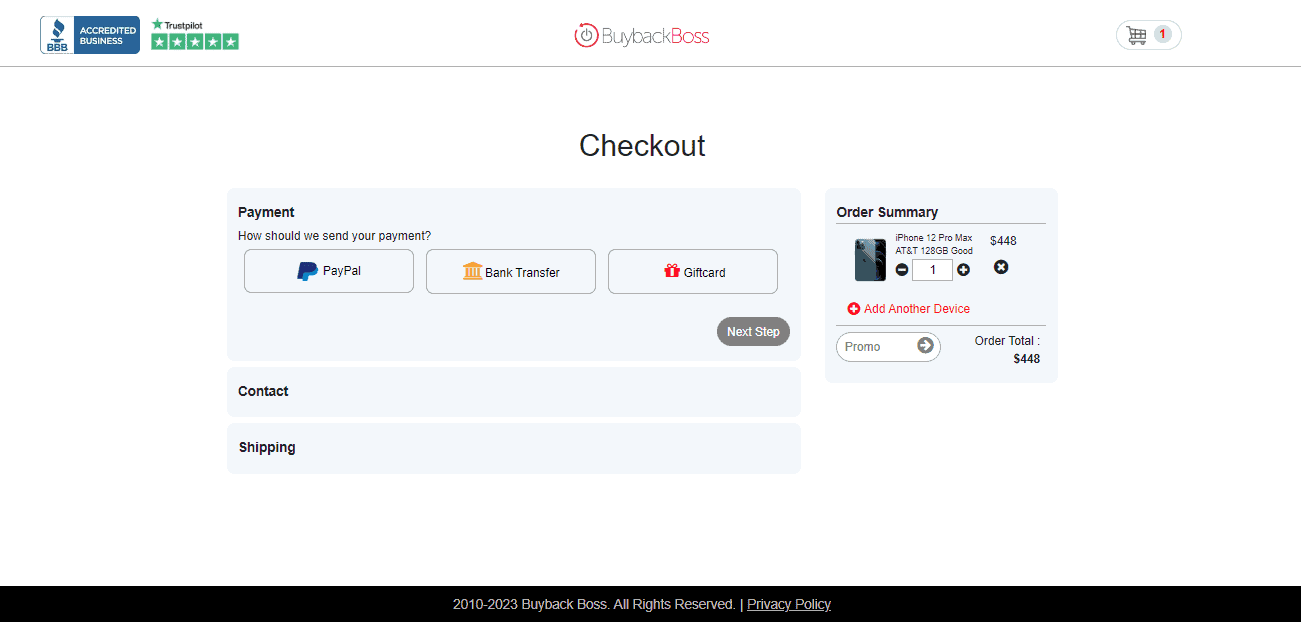 COMPLETE YOUR ORDER:
Tick the check box to agree with their terms of use and privacy policy.
Click Complete Checkout.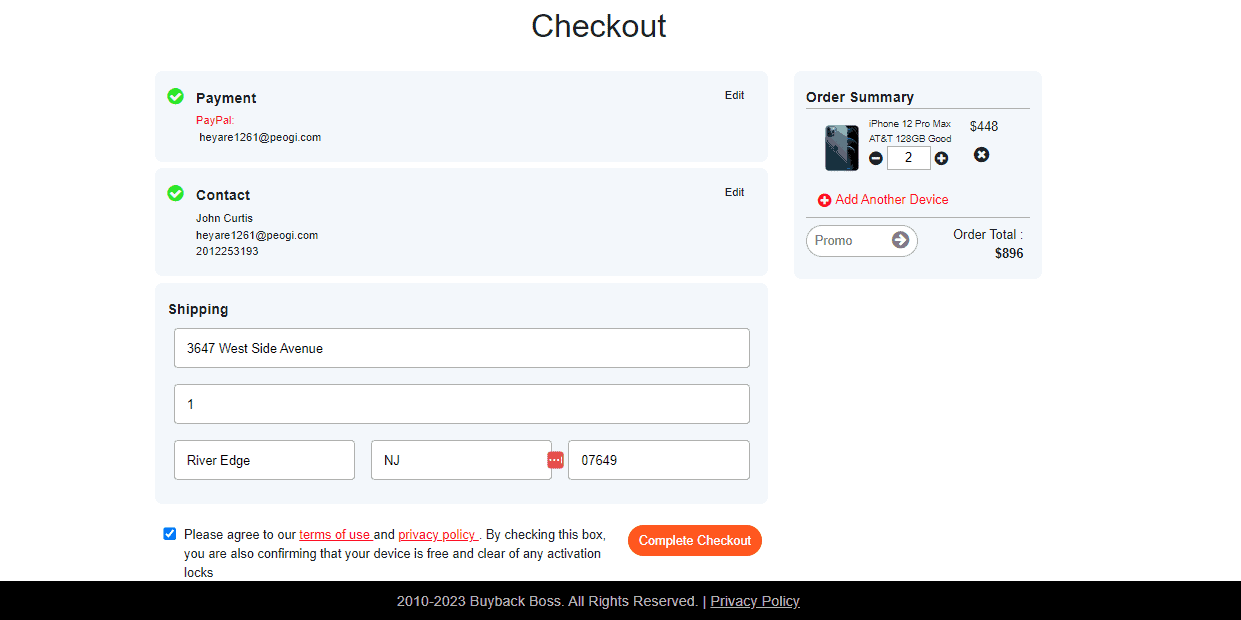 SHIP YOUR DEVICE:
Print your prepaid shipping label.
Erase your device.
Prepare your device.
Take it to a USPS location near you for shipping.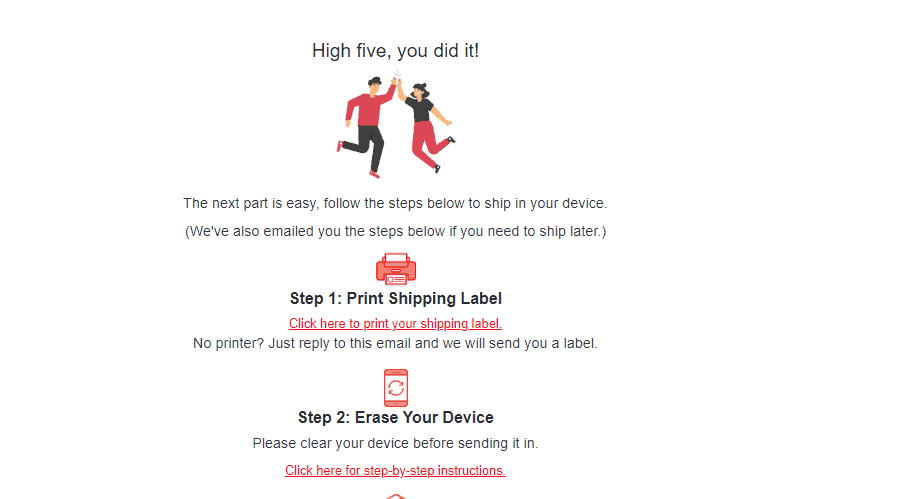 Service FAQs: Payment, Shipping, & Device Conditions
Finding great prices for old and even broken devices can be challenging. But buyback stores make it possible for you to get extra cash in the most convenient way.
BuyBack Boss has established itself as a reliable store and platform for selling your devices, and their commitment to customer satisfaction is evident in its positive reviews and responsive support. They offer fast payment options, with payouts available via PayPal or check within as little as two days.
A little drawback is that BuyBack Boss does not offer direct deposit payments. Paypal can involve additional service fees, and a check payout involves more bank processes. If this isn't an issue for you, however, BuyBack Boss is a great option that offers highly competitive prices and great service for its customers.
For an even more hassle-free experience, BuyBack Boss also provides free shipping labels for sending your device and offers free returns if needed.