Guide: How To Scan on iPhone or iPad (2023)

Use Your Apple Device as a Scanner
Did you know that the iPhone or iPad has a built-in scanner? In this article, we identified the features of this scanner.
It's easy to scan a document using an iPhone or iPad. Learn the whole scanning process below.
If you're unsatisfied with your scans, there are multiple ways to improve the results. Learn more about getting high-quality scanned documents.
Key Takeaways
The iPhone or iPad includes a document scanning feature that converts physical documents into scanned files. They can be saved to your Files app or camera roll in PDF or JPG format.
To scan a document: Open Notes > Tap New Note > Tap the Camera icon > Tap Scan Documents to start scanning > Save the scanned document > Add a name for your document.
Improve your scanned documents by adjusting

their

orientation, adding a page, renaming, or cropping

them

as needed.
Can You Scan a Document With an iPhone?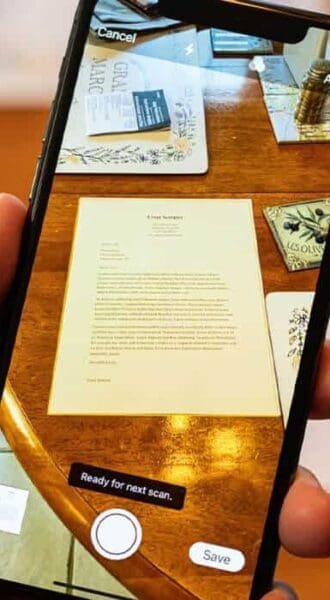 Yes, you can scan documents with your iPhone or iPad. It is now common practice to be asked to scan documents to sign and send them. However, not everyone has those fancy printers with scanners, and even if you do, it's inconvenient when you're asked to send a document on the spot, and you're outside.
This is where the iPhone's document scanner comes in handy. You can scan an entire document with just your phone, even with multiple pages.
Scan With Your iPhone Using the Notes App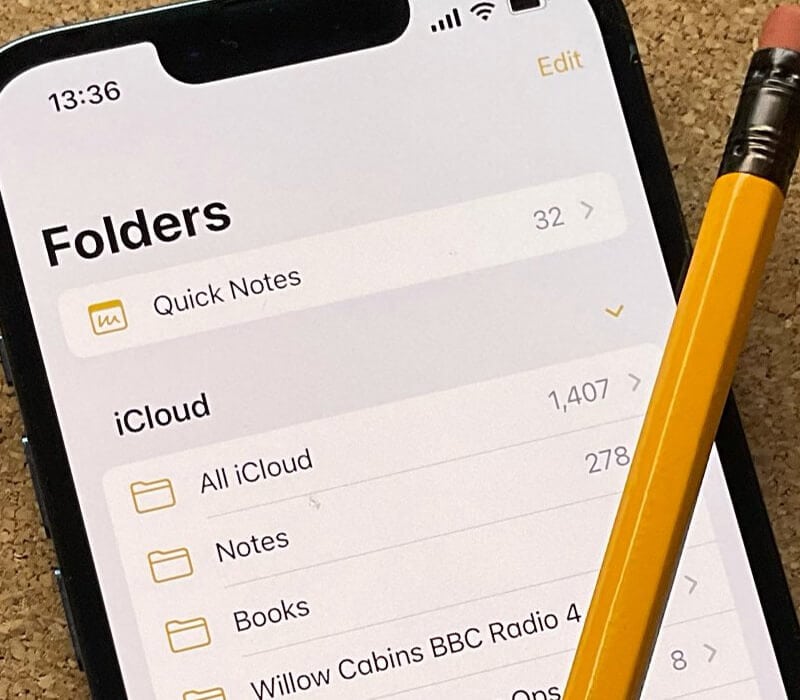 The Notes app is the main tool you need for scanning documents on your iPhone. The app can capture your documents using the iPhone's camera automatically.
No matter how many pages you plan to scan, it will generate a scanned image that you can later convert into the format you want and then send to other users.
Below, we have outlined the how-tos of doing a scan using your iPhone.
1st Step: Open iPhone's Notes App and Create a New Note
You have to create a new note to be able to scan a document. To open a new note, follow these steps:
Open Notes.

Tap

New Note.
2nd Step: Tap the Camera Icon
Once you've opened a new or existing note, your iPhone's keyboard will be displayed on the screen. Follow these steps when your keyboard shows up:
Select the camera

icon.

Tap Scan

Documents.
3rd Step: Start Scanning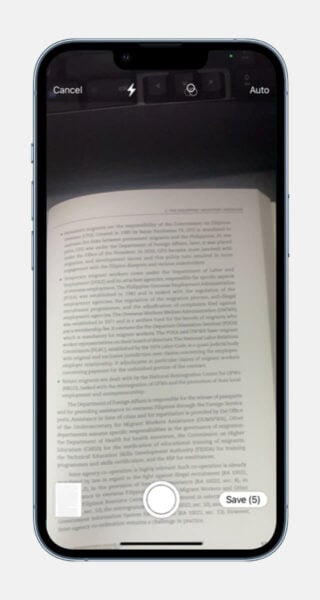 After completing the 2nd step, your iPhone will automatically open the rear camera and begin scanning the document it finds.
The scanned document

will be displayed as an image and added to your note's pile of scanned files.
The best way to scan is to

place the document

on a flat surface.

Keep your iPhone parallel to the document when capturing the image.
4th Step (Optional): Do a Manual Scan
This is only an option if you prefer to scan manually rather than using the initial method. With this setting, you can adjust the capture area to match the document's corners.
Tap the shutter button.

Make adjustments to the bounding box if appropriate.

Tap

Keep Scan

to add the result to your scanned pages. You may also tap

Retake

if you want to capture the document again.
You can tap Auto to switch your settings to automatic scan mode.
5th Step: Save the Scanned Documents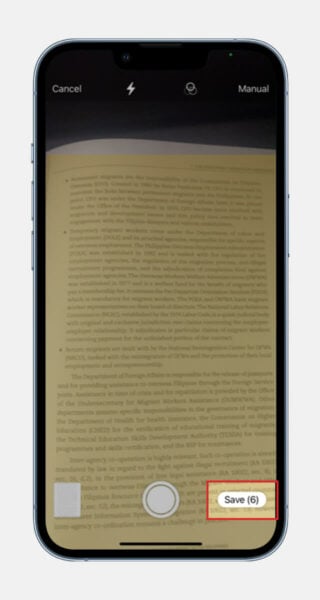 If you're done with your scans, you can now save them. On the bottom-right display of your screen > tap Save.
The number in parentheses is the number of scanned pages or captures included in your note.

When you press

Save

, all your current captures will be saved to the same note.
6th Step: Don't Forget the Document's Name
Your iPhone's Notes app will automatically provide a title to your note. If you want to give your note a more specific name, follow these steps:
Tap your scanned image on the Notes page.

Tap the document title on top.

Type in the title you prefer on the

Rename

popup and tap

Save

.

In the top-left of your screen, tap

Done

.
What File Types Does the iPhone Scanner Generate?
Scanned documents from the Notes app are typically saved as PDF files, but there is also a method for saving them as JPG files. This is useful because users have different requirements for document formats.
PDF Format
The PDF is the commonly used file format for scans with multiple pages.
To save a scanned document in this format, follow these steps:
Open the Notes app and select a note.
Tap the scanned image to make any final adjustments.
Tap the Share button in the upper-right corner of your screen.
Choose Save to Files from the iOS share sheet.

Select

iCloud Drive

or

On My iPhone,

depending on where you want to keep the file.

Tap Save.
The final result saved in your Files app is in PDF format.
JPG Format
Some users may require a scanned document in .jpg format due to compatibility issues. This is possible by scanning the document automatically from the Notes app to your camera roll.
To achieve this, you need to follow the steps below before you scan on an iPhone:
Open your Settings app.
Select Notes.
Scroll down and turn on the toggle for Save to Photos.
How To Maximize Scanned Documents on iPhone
The built-in scanner of the Notes app does more than just scan documents. Other features allow you to maximize the final document on your iPhone. These include editing the files, sharing, and even signing them.
Make Adjustments to Your Scanned Document:
Editing a scanned document allows you to define the corners, rotate the document, add more pages, and more. The following features can be found when you open a saved scanned image on the Notes app.
Adding a page: After saving the document,

tap the plus icon in the bottom-left corner of the image.

Adjusting a file's orientation:

Select the rotation icon at the bottom of the screen. This rotates your image to the left.

Renaming a document: Tap the file name on top of the scan.
Cropping a scanned page:

Select the crop icon.

A four-point cropping box

with circles around the corners

will assist you in cropping your document precisely.
Share Your Scanned Document:
After making the necessary changes, you can now send your scanned page to another user. This is a convenient feature for employees, students, or anyone who needs to send scanned files quickly.
Open the Files app or your camera roll.
Look for the scanned document.
Touch and hold the scanned document.
Tap Share.
Choose where you want to send it (AirDrop, Mail, Messages, etc.)
Tap Send.
Sign Your Scanned Document:
Electronic signatures, also known as e-signatures, are signatures in a digital format. In this modern time, wherein traditional methods of collecting signatures via mail or fax are less popular, being able to sign a document on your iPhone is a huge convenience.
That's why another useful feature offered by iPhone's built-in document scanner is to sign scanned documents. To sign a scanned document directly on your phone, follow these steps:
Open the Notes app.
Tap your scanned document to open.
Tap the Share button.
Tap Markup.
Select the Add button.
Select Signature.
Add your saved signature or create a new one.
Change the size of the signature box as you want and place it anywhere on the document.
Tap Done.