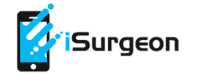 Buyback Surgeon Review (Nov 2023)
Is Buyback Surgeon Legit? An Honest Review From an Industry Expert: Compare Customer Feedback, Prices, Service Pros & Cons
The Bottom Line
We fully recommend Buyback Surgeon when selling your phones, tablets, Apple Watches, and Macbooks because of their great service. Aside from an easy-to-understand website that simplifies the selling process, the store also provides competitive prices for your device.
You can expect to receive your payment within one day. Additionally, if you're still considering other options, Buyback Surgeon provides a 14-day period to lock in your offer. However, note that the business exclusively sends payments through PayPal or check. So, ensure you are okay with either one of these payment options before selling.

Buyback & Trade-in Market Expert Since 2009
We've been in the buyback/trade-in business since 2009. In our store reviews, our editorial team offers an unbiased and impartial evaluation based on consumer feedback and our expert knowledge. Our research provides you with an impartial opinion on the following aspects:
Customer Rating: We analyze public feedback to understand consumers' perspectives on Buyback Surgeon services. We investigate whether they offer reasonable prices and if customers have had positive experiences.
Positive vs. Negative Feedback: We examine the proportion of positive and negative customer reviews for the business on independent third-party platforms.
Pros and Cons: We explain why customers either liked or disliked Buyback Surgeon's service, assisting you in making decisions when selling your phone.
Expert Advice: We provide guidance on addressing potential seller issues and maximizing the value of your trade-in to get top dollar rates.
Prices Quoted: By analyzing the market, our research compares quotes unbiasedly. It allows you to assess whether you get the best deal or a lowball offer from the business.
Price Checks: We conduct research and pricing comparisons on the top 30% of sold devices to give you a thorough review.
Price Ranking: We compare Buyback Surgeon with 40 other buyback or trade-in alternatives to determine which company offers excellent service and the best deal for all devices.
Buyback Surgeon vs. Alternatives: We evaluate other options based on their offered price, payments, features, and reviews.
Service Offered: Evaluate Buyback Surgeon offers compared to the advantages and disadvantages of other sites so you can make an informed decision.
How It Works: Learn the entire process of the business, from offered price to payment, explained in plain English.
Payment and Shipping Options: Discover their offers and how it compares to others.
Device Condition: Determine the conditions that they accept for cellphones and other electronics, and the guarantee and rules governing them.

2-Minute Buyback Surgeon Review Overview
Expert Opinion: What to Expect Selling With Buyback Surgeon
When selling cell phones and other electronics, you might want to take great care in choosing where to sell them. After all, your device holds value, and you want to get a fair price for it. There are many things to think about when picking a buyback store that accepts gadgets, such as prices, reliability, and the convenience of the shipping process.
That's why our Senior Staff Writer and Tech Enthusiast, Ash Turner, decided to sell a device to one of your potential options, Buyback Surgeon. He carefully examined different aspects that make a buyback store trustworthy by testing its features and learning from the experiences of previous sellers. We also conducted industry research to compare different buyback stores and their offered services.
Quick and easy process: They offer a straightforward and user-friendly process, making it convenient for sellers to navigate. Their website is well-designed and includes comprehensive FAQs that clearly explain their processes and establish trust with sellers.
Excellent customer service: The store excels in customer service, ensuring sellers can easily reach out with questions or concerns. This is even reflected in the positive feedback they have received on reputable review platforms, further validating their commitment to excellent customer support.
Fast payments: They stand out with their promptness as they send a payment for your device on the next business day after receiving and evaluating it. This reliable and fast payment system demonstrates their trustworthiness and reliability, giving sellers peace of mind.
Limited payment options: They only accept checks and PayPal as payment methods, which may cause inconvenience for those without access to these options.
Limited device selection: Unfortunately, they do not accept gadgets such as smartwatches, smart speakers, and AirPods. This restriction affects sellers who wish to sell other electronics.
No shipping kit: While the store offers a free shipping label for sellers, they do not provide a shipping kit. This can be a drawback for potential sellers lacking the necessary resources to pack their devices securely.
Buyback Surgeon Trade-in Program Review
1. Consumer Feedback Overview
Customer Opinion: Is Selling on Buyback Surgeon Legit?
Looking to sell your old cell phone or other electronics? Buyback stores can be convenient, but finding the right store can make all the difference. You don't want to deal with payment delays or unexpected fees that could impact your sale.
We looked at Buyback Surgeon reviews from reputable websites to assess feedback and insights from sellers with firsthand experience with them. This summary of customer reviews of Buyback Surgeon might help you determine if this online buyback store is worth considering.
Customer Review Rating Distribution

0
%
Excellent-Average Ratings
Customer service: Many reviewers praised the store's representatives for being responsive and helpful throughout their queries during the selling process.
Fair pricing: Previous sellers left positive evaluations for the website since it offers competitive prices for their gadgets, claiming that their prices are reasonable and fair compared to other stores.
Fast payment: Aside from its smooth and straightforward selling process, several sellers were impressed with Buyback Surgeon's speed of payment after they sent their devices.
Changes in offer: Less than 1% of customers had issues with getting lower prices after the device assessment. Reviewers stated they received a lower offer than expected (based on the initial quote), but Buyback Surgeon clarified that the phone's condition determined the offer. To avoid a similar issue, report any damage to your device accurately.
Condition disputes: According to a previous seller, the business initially offered a higher price for his phone but reduced it due to the battery's condition. The store explained that it follows specific battery health requirements mentioned on its forms and that the battery is significantly damaged. As a result, they classified the phone as Damaged and provided a revised offer.
2. Buyback Surgeon VS. Alternatives
Compare Trade-in Quotes, Ratings & Services
In addition to considering Buyback Surgeon as a great place to sell your devices, it's also good to explore other potential alternatives. To help you in your decision-making process, we have compiled a list of other options for you to consider.
These alternatives have been evaluated based on price quotations, features, and customer feedback.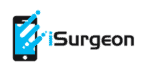 4.6 out of 5 on Trustpilot
High customer rating but with limited reviews.
Quick pay outs within one business day of evaluation.
Only two payment methods available – PayPal and Check.
Damaged or broken devices are not accepted.

14-day price lock timescale.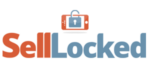 99% of the customers rated the store 5 stars.
Fast payment – get paid within three days after the device is delivered.
Hassle-free and a great experience when trading in phones.
Excellent customer service.
Limited products accepted.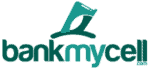 4.4 out of 5 on Trustpilot
Provides the highest up-front quotes.
Ranked #1 for services offered:
Pay by Direct Deposit, PayPal, Check, and many more.
Shipping label and returns for FREE.
A 30-day price lock feature.
Wide range of devices accepted.
3. How Does Buyback Surgeon Trade-in Work?
FAQs: Payment, Shipping, Conditions, and More
How Selling With Buyback Surgeon Works
1. Get a quote: Choose your device from their website to start the process. Once you have selected your device, indicate its appropriate condition and carrier.
Choose your payment method > Select the quantity > Click Sell this Device.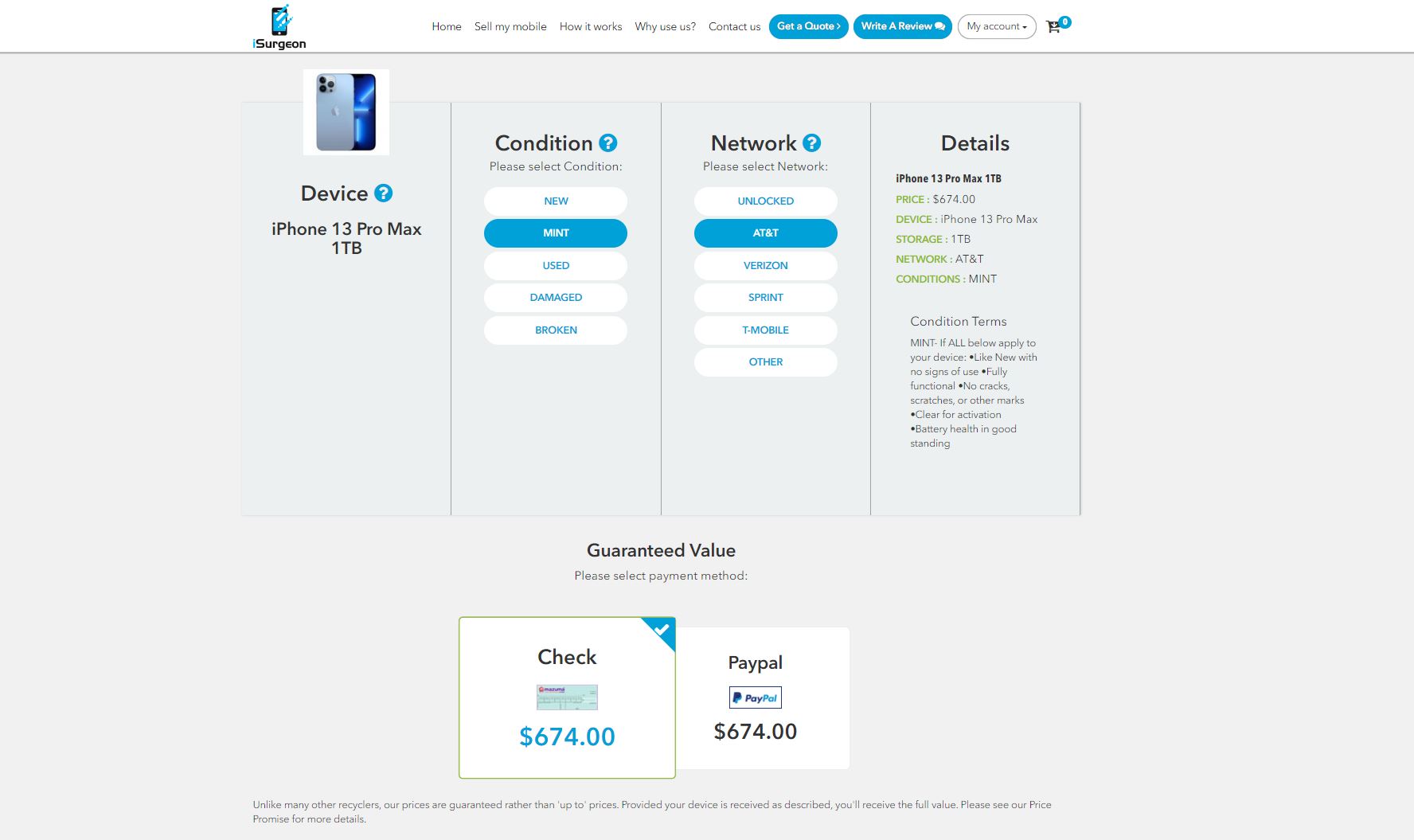 2. Register your sale: After receiving the offered price, it's time to provide your contact information. This will include your name, address, or PayPal address, depending on your chosen payment method.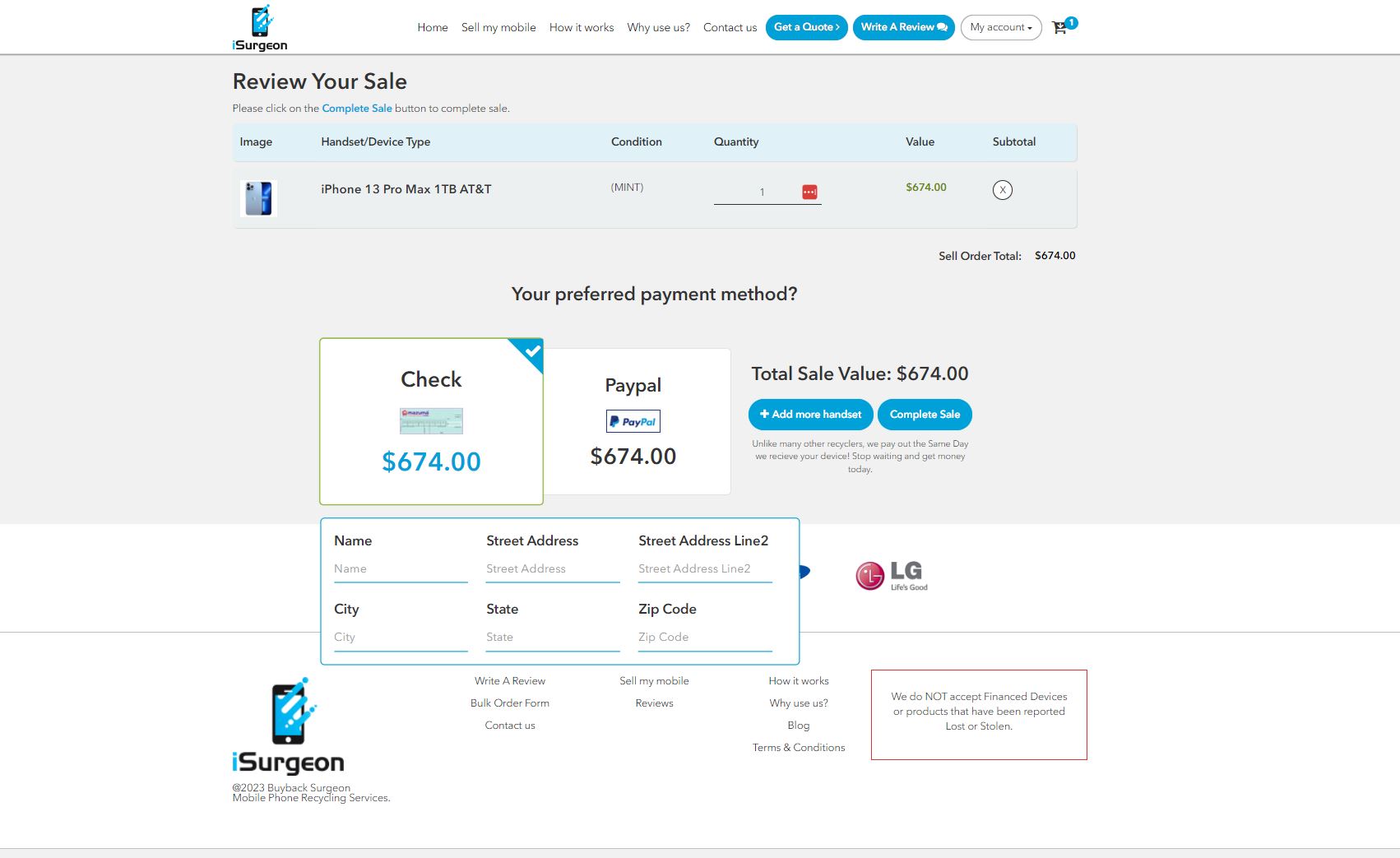 3. Ship your device: If you want to add more devices to your cart, click the Add More Handset option. However, if the items in your cart are sufficient, click Complete Sale.
During the checkout process, provide your contact and shipping details once again.
Click Continue > Click Confirm Sale to finalize the transaction.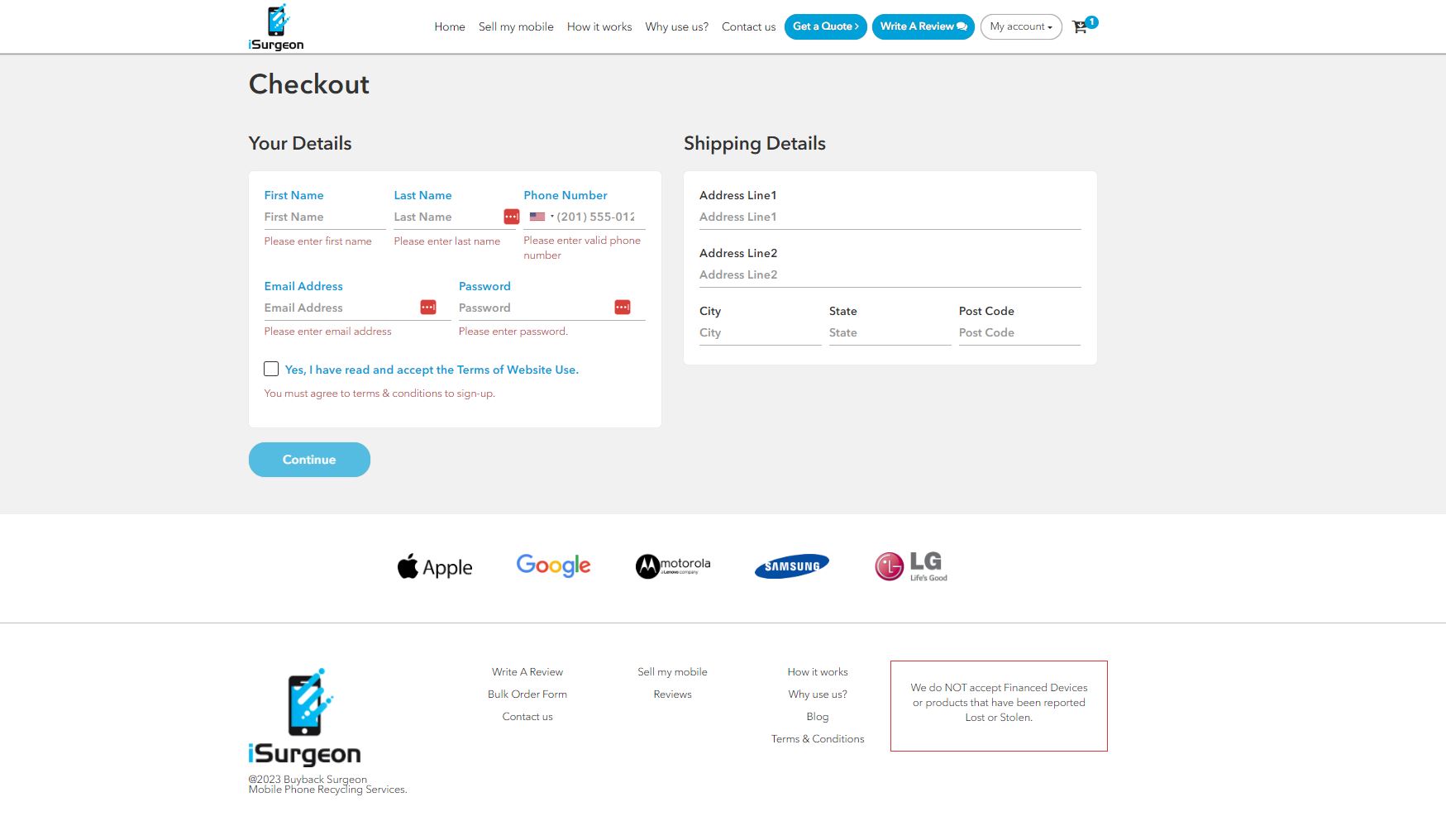 4. Get paid: Once you have completed the previous steps, you can print the USPS Shipping Label provided to you. Affix the label to your package and mail it. The business will initiate the evaluation process upon receiving your package. Once the evaluation is complete, you will receive your payment on the same day.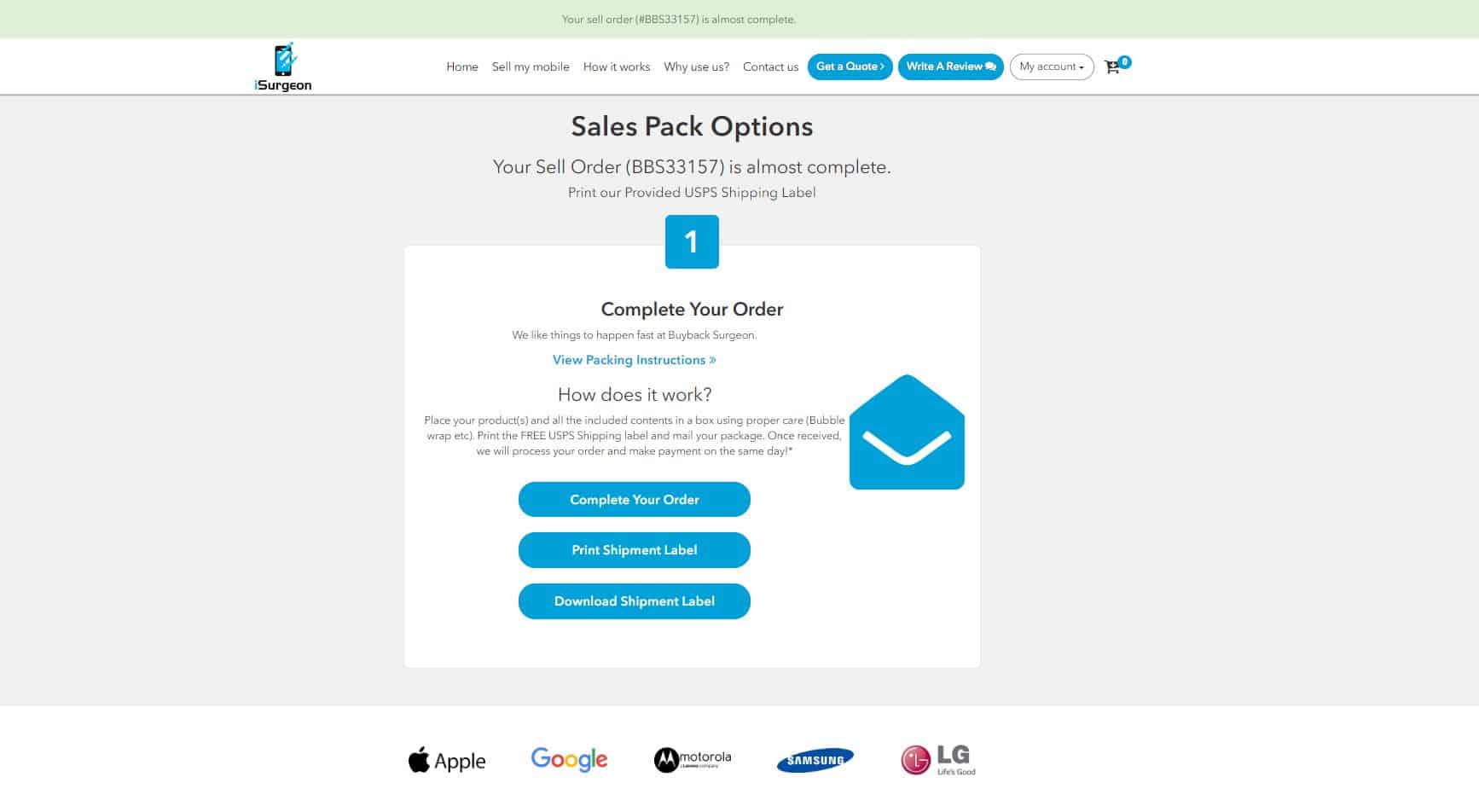 Service FAQs: Payment, Shipping, & Device Conditions
Buyback Surgeon is a reliable option to sell your new and old device. They have a user-friendly website, offer a competitive price, and provide fast payment processing, which usually takes just one day after the date they receive your device.
However, it's important to remember that Buyback Surgeon has limited payment options since they only provide check and PayPal payments. Despite these limitations, Buyback Surgeon has earned positive feedback for their efficient and straightforward process, great service, and prompt payments.