How to Reset A Locked iPhone When You Forgot Your Password
Forgot your iPhone passcode? Learn how to reset a locked iPhone using iCloud, iTunes, or recovery mode with our support.
How to recover your data using iTunes or iCloud backups and restore your phone to full functionality with our help.
Discover companies that buy passcode locked iPhones for those times when the resets don't work in this article
Unlock Value from Your Locked iPhone - Sell with Ease on BankMyCell!
BankMyCell compares over 100,000+ quotes and customer reviews from 20+ trusted buyback stores every 15 minutes via our data feeds, making us America's #1 time-saving trade-in supermarket.


Turn Your Passcode Problem into Profit - Sell Your Locked iPhone
Can't unlock? Sell for up to
$265.00

today!
If you are unable to unlock your passcode locked iPhone you can sell the device through BankMyCell as long as it is legally yours. If the device is lost and found or stolen you must follow the legal and ethical rules before selling. Follow these steps to sell your Locked iPhone:
Find your device and select the "Activation Locked" status
Choose storage and condition.
Select a store, ship for free, and get paid.
Unlocking without Passcode: Top Options
If your iPhone is disabled the only solution is to factory reset your device, meaning you will lose any data that has not been backed up recently.
There are 4 ways to factory reset an iPhone:
To start this article off, you don't want just anyone accessing the information that you store on your iPhone. Setting up a strong Apple ID and password is the best way to protect that data. Improve your security by selecting a six-digit passcode that is easy to remember but difficult to guess.
Should anyone steal the device, they'll only have six tries to input the correct passcode. Failure to do so will lock them out of the system completely. It's a good security feature, but it can be annoying if you forget your code.
In this post, we'll look at how to reset a locked iPhone so that you can gain access.
What if Your iPhone Gets Disabled?
When the disabled message comes through, accept that your unsaved data on the device is gone. You must learn how to perform a hard reset on a locked iPhone and restore the factory settings and data from a backup.
The factory reset deletes your photos and files, so you'll need to restore them from a backup. If you've been good about backing it up to the Apple iCloud, you can retrieve the data from there.
If you haven't been, take this as a lesson and set up a regular backup schedule starting today.
You'll then have to set up your phone from scratch. You can start by going to the App Store and restore any apps that you previously purchased. You'll need to reinstall any free apps you previously used.
You may do this on the phone by:
Clicking on Settings
Then clicking on your name and selecting iCloud Backup
Set the slider to the "On" position, and your iPhone will perform a daily backup when the phone is charging, on a stable Wi-Fi connection, and locked.
Alternatively, you could sell it to a buyback company here at BankMyCell.
Best Place to Sell Locked iPhones – #1 Ranked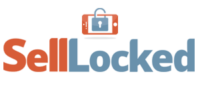 4.9 out of 5 on Trustpilot
Accepts: Passcode, iCloud, Financed & Blacklist Locked
Reviews: #1 Rated, 800+ reviews on Trustpilot
Payment: Pays you in 1-5 days via PayPal or Check
Shipping: FREE Shipping & FREE Returns (No Risk)
Solutions if You Forgot Your iPhone Passcode
1: Try to Factory Reset a Locked iPhone with iCloud
To factory reset a locked iPhone using the iCloud, follow this guide:
Log into iCloud using the same email and account you used when setting up the "Find My iPhone" feature.
Your phone will come up on the screen, so click the "Erase" button.
You'll have to confirm that you understand the implications.
Your phone is now back to its factory settings, and you can load a backup if you have one.
2: Try to Factory Reset Your iPhone with iTunes Backups
Use a USB cable to connect your iPhone to your computer with iTunes on it.
Open iTunes and select the iPhone Management Screen
Select "Restore."
You must then connect to the same iTunes account that you used to set up your phone.
Reregister your device according to the directions on the screen.
Select the backup you wish to restore.
It may take up to an hour to repopulate the data to the phone.
3: Use Apple's Data Recovery Mode to Reset Your iPhone
Follow this recovery mode guide step-by-step:
Switch your iPhone off and connect it to your PC.
iPhone 8 & Newer: Press and hold the Volume up button, then the Volume Down button, and the side button at the same time.
iPhone 7: Press and hold the Volume Down and the side button at the same time.
iPhone 6S & older: Press and hold both the Side and Top buttons.
Hold these down until the iTunes connection recovery mode screen appears.
Now move across to your PC, and select the "Restore" button in iTunes.
The system will ask you to confirm this action, as it deletes all the data on your phone.
Now that you understand how to wipe a locked iPhone, you can set it up from scratch once again.
If you have a data recovery backup stored in iTunes or in iCloud, you may restore your factory reset iPhone. If not, you'll need to reload your apps and start over.
4: Use the Hard Reset Feature
Are you wondering how to reset a locked iPhone without a computer? Simply press and hold the Volume buttons and Home button at the same time.
iPhone X, 8 & Newer: Press and hold the Volume up button, then the Volume Down button, and the side button at the same time.
iPhone 7 / 7 Plus: Press and hold the Volume Down and the side button at the same time.
iPhone 6S & older: Press and hold both the Side and Top buttons.
The system will warn you that you're entering the data recovery mode screen and erasing all the data present on the phone.
Now, you've reset your iPhone to the factory settings, you'll have to set the phone up again as if it were new.
5: Sell Passcode-Locked iPhones to BankMyCell
Should none of these options set your locked iPhone to rights, you might consider selling it through BankMyCell. To do so, you must be able to prove that the phone is yours. If you found the locked iPhone, you must try to contact the owner or take it to your nearest police station. If you don't do so, the police may charge you with a felony for selling the phone.
Input your iPhone model and search for offers
Compare the quotes from several vendors and select the best one
Register the sale to lock in the quote for up to 30 days
Ship the phone for free with your nearest postal service
Get paid via Check, PayPal, or Direct Deposit
Companies That Will Buy Locked iPhones
Best Locked iPhone Buyback Stores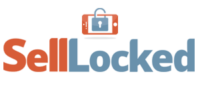 SellLocked purchases locked iPhones as long as you've done your due diligence
Simply log onto the website, and select your phone from the list
They'll provide you with a quote of what they'll pay
If you accept, they'll forward a packing slip
You then mail your iPhone to them
They pay you via check, PayPal, or Direct Deposit within five days
Forgot Your iPhone Passcode? Be Careful!
It's happened to everyone at one time or another. You're staring at your iPhone and cannot remember what the passcode pin might be. You're beginning to regret that night out with your friends because you cannot access any information on your phone.
IMPORTANT!
It's tempting to type in a few passcode numbers that you think might be correct. Before you do, however, take a step back. You only have six tries in total to get this right. If you enter the code incorrectly six times, your phone will lock you out completely.
You'll know you've done this when you receive a message stating that the iPhone is disabled.
From there, your only choice is to learn how to factory reset a locked iPhone and then restore your data from a backup. It's better to give yourself a little time to jog your memory. Forget the phone for the moment, and focus on something else. The answer may come to you when you don't pressure yourself.
Factory Settings Summary: How to reset a locked iPhone
Forgetting your iPhone password is unfortunate but not the end of the world. Now that you understand how to reset a locked iPhone, it's easy to accomplish. Simply choose the method that suits you best: Using the Recovery Mode Screen, iCloud, or iTunes.
If you don't wish to go through all those recovery mode steps, you may sell your phone through BankMyCell instead. You receive around 80% of the device's market value, so you won't lose much by selling it locked.
When you get your new phone, be sure to keep your password safe. You might sign up with a service such as LastPass to ensure that you never forget your password again. Finish off by completing regular backups, and you're all set.
We hope you enjoyed this article and our tips gave you the tools to help you solve your iOS passcode issues!