See where can you sell locked iPhones for the most money, hand-picked based on reviews and good quotes
Companies offer different pricing for different types of locks, find out what they are here
If you found a locked iPhone, learn where you'll cross legal lines and stay out of trouble
Can I Sell Carrier Locked iPhones? (Activation Lock)
You can sell a carrier-locked iPhone. An iPhone may be "locked" in several ways, but when it is carrier-locked, it means that it can only be used with one network, such as Verizon, AT&T, Sprint, T-Mobile etc.
Carrier-locked iPhones have a special software code that prevents them from connecting to a different carrier than their original programming allowed. They may be unlocked by the carrier when you've finished paying off the contract on the phone.
You may be able to sell your carrier-locked iPhone as long as it is legally yours. If your iPhone is currently locked to a network, it is legal to sell it even if you still owe money on the phone contract. Most networks do not want the phone back if you can't pay your bill or decide to sell it. They simply want the money you owe them.
Some carriers, such as AT&T and Verizon, will automatically unlock phones on their network 60 days after purchase. If you still owe money or have missed payments, some companies will buy financed iPhones listed in the section below (finance blacklisted). We offer quotes here from the leading buyback stores.
Compare Carrier-Locked Quotes With BankMyCell
#1 Buyback Quote Comparison Site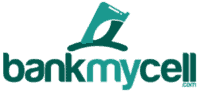 4.4 out of 5 on Trustpilot
At BankMyCell, you can compare quotes on iPhones with a carrier lock. Search for your iPhone model, compare quotes from the leading buyback stores and pick the best one. You can ship your iPhone for free from your nearest post office and get paid quickly by your choice of check, direct deposit, or PayPal.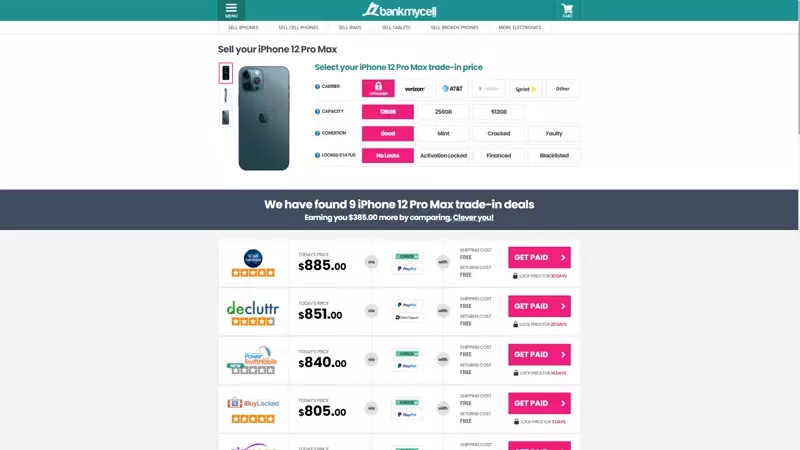 Can I Sell Passcode-Locked iPhones?
Passcode / Touchscreen lock: An iPhone is passcode-locked when you cannot access the home screen, either because you have forgotten your personal six-digit security passcode for your phone or because the phone did not originally belong to you and you never had passcode access before.
An iPhone may also become password-locked if you incorrectly enter the passcode six times in a row. Whether you forgot your password or simply made errors in entering it, you can still sell your iPhone.
If this is your personal iPhone and you've forgotten your passcode or entered it incorrectly, the best way to try removing the lock is to perform a Device Firmware Update (DFU) restore via iTunes. Restoring the iPhone in this way removes the passcode lock and restores the device to factory settings, so you can sell it as unlocked.
You can perform a DFU restore even if the phone does not belong to you, and the passcode lock will still be removed. However, if the phone is iCloud-locked or blacklisted, these statuses will not be unlocked or removed by a DFU restore.
If you sell your phone as passcode-locked, the number of available buyers will be much smaller, but you can still do it.
Who Buys Passcode-Locked iPhones?
If you can unlock your iPhone first, you'll definitely get a better price. Many buyback stores will still purchase it even if it is passcode-locked. Make sure you exhaust all available options for unlocking it before you bring it to the buyer and let them know that it is passcode-locked.
You can search buyback stores and sites to compare prices on iPhones and find the best price for you. You can also use Google Maps website or app to search for local buyback stores locations.
BEST Places to Sell Passcode Locked iPhones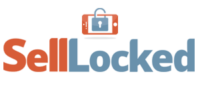 The Sell Locked site will buy iPhones in any condition, including passcode-locked iPhones. If you accept their offer, Sell Locked will send a prepaid mailing label so you can mail your iPhone to them. They make payments by check or PayPal within five days after they receive the phone.
Payments Offered: PayPal or Check
Can I Sell iCloud-Locked iPhones?
The iCloud lock, also called the Activation lock, is a feature provided by Apple on the iPhone that prevents unauthorized people from using the device. If the device is stolen or lost, the person who has it would need to enter specific account details before using it.
If you cannot remember your Apple ID or your password, you will be unable to access the home screen and are iCloud-locked out. Generally, if your iPhone is passcode-locked, it has an iCloud Activation lock as well.
There are no restrictions on selling an iCloud-locked iPhone. You must be honest about it and ensure the buyer understands that you do not have the Apple ID or password to access the phone and unlock its features completely.
If it is possible at all, remove the iCloud lock before you try to sell it. iCloud-locked iPhones are worth very little, and finding interested buyers can be difficult because of it. Many buyers are only interested in purchasing the phones for scrape parts. As long as you acquired the iPhone legally, you can sell it, but price expectations should be low.
Follow these steps to stay on the right side of law enforcement!
Who Buys iCloud-Locked iPhones?
A few buyback stores will purchase iCloud-locked iPhones, but the price you'll get for them will be considerably less than that of an unlocked iPhone. If you can remove the lock, it may double the price.
Use Google Maps to search for stores in your area that buy back phones, or you can search the web for buyback stores and compare prices. Also, your nearest post office may offer free mailing so you can get paid for your iPhone.
BEST Places to Sell iCloud-Locked iPhones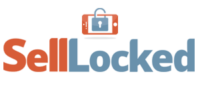 SellLocked purchases all types of iPhones in any condition, including iCloud-locked iPhones. If you accept their proposed price, SellLocked will send you a prepaid mailing label so you can ship your iPhone for free. Within five days of receiving your phone, they will pay you by check or via PayPal.
Payments Offered: PayPal or Check
Can I Sell Finance Blacklisted iPhones?
Bad IMEI or Blacklisted iPhones are iPhones that have been lost or stolen and, as a result, entered into a national and global database of devices as stolen devices. When an iPhone is reported to the carrier as stolen, its IMEI or International Mobile Equipment Identity number is entered into the database. Bad imei Bad imei Bad imei company
An iPhone may also be entered into the database if its contract was forfeited because of nonpayment, making it a Finance Blacklisted iPhone.
You can sell your iPhone if you have outstanding carrier finance payments. Regardless of what carrier you're iPhone is with, the carrier is only interested in getting their money back, not in the phone. If you sell your iPhone, you can use the money to pay off the debt and remove the phone from the blacklist.
If the iPhone you are trying to sell was not acquired legally, for example, you stole it or found it, then you are legally required to take the appropriate steps to locate the owner before attempting to sell it.
You need to contact the local police station to see if it has been reported missing or stolen and to ask if they want to keep it as evidence. If you cannot locate the owner and the police do not need the phone, you can contact one of these stores to sell the iPhone.
Who Buys Finance Blacklisted iPhones?
Some buyback stores will buy Finance Blacklisted iPhones, and the prices they offer will depend on what model you are selling, its capacity, and condition. For example, finance blacklisted phones may be worth 55% to 98% of an unlocked phone's value.
You can search for local buyback stores via Google Maps or search online to compare prices and find the right buyback program for your needs. You may also visit your nearest post office to send out iPhones for free and get paid.
BEST Places to Sell iPhones With Money Owed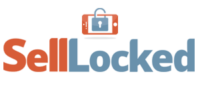 If you have a finance blacklisted phone you want to get rid of, SellLocked will take it. SellLocked will check the phone out and give you a price. If you agree, SellLocked will mail a prepaid label so you can ship your phone for free. Once the phone has arrived, they will pay you within five days. Payment is sent as a check or through PayPal.
Payments Offered: PayPal or Check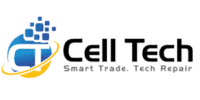 4.8 out of 5 on Trustpilot
Cell Tech Express buys financed iPhones. They offer shipping labels to send your device without any cost. After they receive and evaluate your phone, you will get paid within 2 days either via check or PayPal.
Payments Offered: PayPal, Check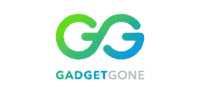 4.6 out of 5 on Trustpilot
You can sell your financed iPhone to Gadget Gone and receive payment within 2 days. They offer multiple payment methods, including direct deposit, PayPal, and Amazon Gift Card. When you sell your financed phone to them, they will provide you a free shipping label.
Payments Offered: Direct Deposit, PayPal, Amazon Gift Card
Summary: Locked Phone Trade-in Vendors
Yes, you can sell locked iPhones. Many buyback stores will take them as is, but if you can unlock the phone, you may be able to get paid more. In some cases, a lot more. You can find out who buys locked iPhones online. A quick search will tell you who buys iCloud-locked iPhones, as well as buyers interested in passcode-locked and even blacklisted iPhones.
Buyback stores offer immediate quotes in most cases, as well as free shipping and the options for free returns if their proposed price quote isn't what you wanted.
In most cases, SellLocked is the best option for selling an iPhone with a locked status.