Can You Sell Locked iPhones?
Here's How to Sell iCloud Locked iPhones, Passcode Locked & Activation Locked For Cash
We show you how to sell your old iPhone, no matter what locked status it is.
Discover how to unlock a phone to get paid more if you have your password.
Learn what the different types of lock are, and how they impact your resale price
If it is time for an iPhone upgrade, you need a buyer for your old phone. However, if your iPhone has an iCloud lock, other people will not be able to use it. That naturally makes finding a buyer, let alone getting a good price, a challenge.
At BankMyCell, we can help you find the best buyer to sell your iCloud locked iPhone. We also have partners that buy iOS or carrier-locked phones. Let's take an in-depth look at how to sell your iCloud locked iPhone, whether you can unlock your iPhone to get paid more, the difference between types of "locked" phones, and more.
#1 Rated Locked iPhone Buyer Online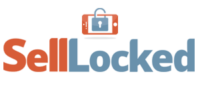 Accepts: Passcode, iCloud, Financed & Blacklist Locked
Reviews: #1 Rated, 800+ reviews on Trustpilot
Payment: Pays you in 1-5 days via PayPal or Check
Shipping: FREE Shipping & FREE Returns (No Risk)
The Bottom Line
Yes, an iCloud-locked iPhone can be sold to online buyback stores. If a buyback program does not accept locked iPhones, you can unlock them before selling.
Your best option is to sell your iCloud-locked iPhone through one of BankMyCell's partners by following these steps: 
Search for your device on the site.

Select your phone's storage capacity, storage, and condition.

Choose a store.

Send your device for free.

Get paid. 
How to Sell Your iCloud Locked iPhone
You can sell a locked iPhone. However, the type of lock on your iPhone is significant. For example, if your phone has a carrier lock on it, the buyer will only be able to use it on one network. The phone can also be jailed, which means it can only use applications via the iOS operating system. A lock of any kind will reduce the value of your phone.
If your iPhone has a carrier lock, buyers may be apprehensive about purchasing the device, even if it is brand new. If a buyer uses a different network, they will need to modify the phone before using it. Likewise, if the phone has an iOS usage limit, buyers will not derive optimal value from it.
Selling your locked phone is legal, and using our comparison tool, you can find a buyer for a phone with a lock, but you'll likely receive far less than you would if you find a way to remove the lock.
Find Your iPhone & Compare Quotes!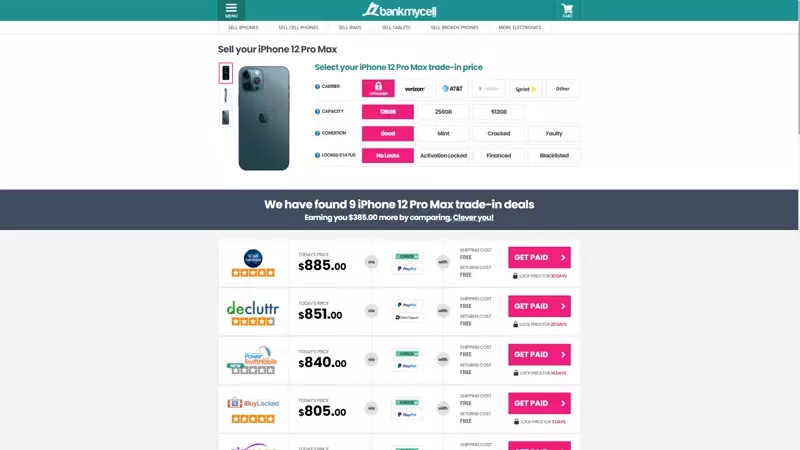 How Selling Locked iPhones Works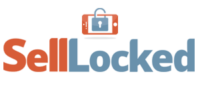 SellLocked purchases locked iPhones
Simply select your phone from the list
They'll provide you with a quote of what they'll pay
They'll forward a FREE shipping label
You then mail your iPhone to them
They pay you via check or PayPal within 1-5 days
BE HONEST When You Sell a Locked iPhone
When selling an iPhone, or anything for that matter, honesty is the best policy, regardless of whether the sale is happening in-person or online.
Most resellers who buy locked iPhones have buying terms and policies. If you don't disclose all the information about your phone's locks or its condition, it will waste a lot of time. In most cases, the entity will not release the funds into your account, and you will have to pay a return shipping fee.
If you are honest about the phone's condition, however, you and the buyer can reach a consensus from the start and be satisfied with the terms of the transaction.
If you have an iPhone with a lock, pay attention to the buyer's rules. Most online cellphone buyback companies state their policies clearly, but always read the buyback program's fine print to find out if you can sell them a locked iPhone.
Can I Unlock an iPhone Before I Sell It?
If a buyback program doesn't accept iPhones with locks or you want to get higher offers, you can unlock your device before selling it. Removing a lock will make it much easier to sell your phone.
Option 1: I DO have my Apple ID & Password
If you know your Apple ID and password, you can remove the Apple Activation lock feature and iCloud lock yourself.
Option 2: I DON'T have my Apple ID & Password
If your phone has a carrier lock, however, you may need the help of someone who can jailbreak your phone. Jailbreaking an iPhone requires specific software and technical skills. This service costs around $20 to $30, but it can increase your selling price significantly, and most buyers don't mind buying a jailbroken phone.
Read more: 4 Ways to factory reset a locked iPhone
Can I Sell a Locked iPhone for Parts?
People who have old or defective iPhones often consider selling them for parts. If your iPhone has an iCloud lock and you don't know your Apple ID or password, you may also consider selling the device to people who strip-mine phones for their components.
However, there is a bigger market for intact Apple devices than there are for parts. If you advertise your phone for its components, you may struggle to find a buyer. You will also not get as much money if the buyer only needs your phone for one or two parts.
What is iCloud Activation Lock?
An iCloud Activation Lock is a feature that Apple has in place to prevent thieves from using or reselling your phone. If you enable the Activation Lock, your Apple ID and password are necessary to restore the phone's factory settings, disable the Find My Phone feature, and format the device.
When an iCloud Activation Lock is enabled, your data, login details, and settings remain on the phone, which makes it unusable for new buyers. This feature also makes it impossible to access the phone without the correct security information.
Read more: What Does iCloud Locked Mean
How Do I Unlock My iPhone?
To unlock your phone, you have to enter your Apple ID and the password you created when you set up your account. If you do not have this information, you will not be able to unlock your phone and use it.
If you want to sell your iPhone, but do not have your Apple ID or password, you can use websites such as DoulCi to bypass the security requirements and unlock your phone. The only drawback of using sites like these is that your SIM card will not work.
However, most buyback entities do not require your SIM card anyway, they actually destroy them if they receive them in the phones as part of their data protection process. A phone without a SIM card isn't worth any less than a phone with one.
If you're just looking to remove a basic carrier lock on your phone, e.g. where your phone can be only used on a certain carrier like Verizon, Sprint, AT&T, or T-Mobile, then try out these guys.
What if I Forget My Apple ID and/or Password?
If you don't remember your Apple ID or password, you can send a request to reset your ID, but you will have to go through an identity verification process. If Apple cannot verify your identity, they will not reset your Apple ID, and you will not be able to access your phone or disable the Activation Lock.
Can I Sell an iPhone that's Activation Locked?
If you find a buyer who is willing to purchase a locked phone, you can legally sell a phone with an activation lock.
Private buyers who need a phone for personal use will typically not be willing to pay the market price for the model, though. Some buyers may also have questionable motives, or they may be able to disable your Activation Lock. If a buyer can unlock your phone, they may access all the personal information on your iCloud account, including your financial information.
The best option is to find a buyback vendor that doesn't require you to disable the Activation Lock on your phone. Search your iPhone model right here on BankMyCell to find trustworthy, verified buyers who would be willing to buy your iCloud Activation Locked phone.
What is a Locked iPhone?
An iPhone is locked if some of its access restriction features are enabled. There are several ways to lock an iPhone, depending on your security, functionality, or network requirements.
A touchscreen lock prevents the user from accidentally opening apps or making calls when the phone is in their pocket. You can set up this lock to activate after a few minutes of inactivity, or you can lock the screen by pressing the device's lock button.
In addition to a touch screen lock, your phone may also have a home screen lock that secures the home screen when you are not using your phone. You can unlock the home screen by drawing a pattern, scanning your fingerprint, or entering a PIN.
A carrier lock is when an iPhone only works with one service provider, for example, AT&T or Verizon. Usually, phones that users receive with carrier contracts have carrier locks. Carriers write this type of lock into the phones as code to prevent users from switching to a different service provider with the same phone.
A carrier lock works well to ensure loyalty to a particular service carrier. However, when you want to sell the phone, the carrier lock can be an issue. Some buyback vendors will accept a phone with a carrier lock, but you may get more for your phone if you jailbreak it before selling.
An iCloud Lock or Activation Lock is a security feature that ensures that only the rightful owner of the phone can access the information and features on the phone. If the iCloud lock on your phone is enabled, you have to enter your Apple ID and password to disable it.
If you don't have the correct Apple ID or password and cannot verify that you are the rightful owner of the phone, you will not be able to use it. To ensure that the get the best possible price for your iPhone, disable the iCloud lock, even if the SIM card becomes unusable.
Find My Phone is an iCloud feature that helps you locate the phone if it goes missing. You can also use this feature to share your location or to find your friends' locations. Find My Phone is a type of lock that you should deactivate before selling your phone.
You can deactivate this feature by disabling iCloud or by resetting your iPhone.
Find a Buyer to Sell Your Locked iPhone with BankMyCell
If you want to sell a locked iPhone, BankMyCell can help. Use our services to find a trusted buyer for your phone, as well as the price that your phone is truly worth.
To find an instant quote, search for your device on our site and select the correct carrier, storage, and condition. Then, choose a buyback store from the list and send your device for free using the pre-paid shipping kit. Once the store approves your iPhone, you will receive an instant payment.
#1 Rated Locked iPhone Buyer Online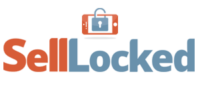 Accepts: Passcode, iCloud, Financed & Blacklist Locked
Reviews: #1 Rated, 800+ reviews on Trustpilot
Payment: Pays you in 1-5 days via PayPal or Check
Shipping: FREE Shipping & FREE Returns (No Risk)