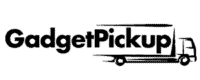 GadgetPickup Review (Nov 2023)
Is GadgetPickup Legit? An Honest Review From an Industry Expert: Compare Customer Feedback, Prices, Service Pros & Cons
The Bottom Line
We recommend selling your phone or any other gadget to GadgetPickup. They are among the top companies that purchase devices for a higher price offer. You can also get paid within a week. In our analysis of hundreds of GadgetPickup trade-in reviews, most customers are completely happy with the transaction they had with the store. While the company does not accept locked, financed, or blacklisted phones or gadgets, they still accept damaged or broken devices.

Buyback & Trade-in Market Expert Since 2009
We've worked in the buyback/trade-in business since 2009. Our editorial team gives a 100% independent and impartial review from the consumer and our expert experience in our store reviews.
Our research provides you with an honest look on:
Customer rating: We analyze online feedback to give you an overview of the store's benefits and drawbacks from REAL customers' perspective:
Positive vs. negative feedback: What proportion of their reviews on independent third-party platforms are good or bad?
Pros & cons: Provide real reasons why people like you liked or disliked the service.
Expert opinion: Discover how to work around potential seller issues and get the most out of your trade-in.
Prices quoted: Our research offers an impartial comparison of quotes by comparing the market, so you see if you're getting the best deal or a low-ball offer.
Price checks: We research and check prices on the top 30% of devices sold.
Price ranking: Compare 40 buyback or trade-in options and see who will offer the best price.
Store vs. alternatives: What other options are available based on quotes, payment, features, and reviews?
Service offered: Discover what this store offers compared to the benefits and drawbacks of what else is available in the market so that you can choose wisely.
How it works: Get the process explained in plain English, from quote to payment.
Payment & shipping options: Discover what they offer and how it compares.
Device condition: What conditions devices do they accept and the rules behind it where people slip up and get paid less?

2-Minute GadgetPickup Review Overview
Expert Opinion: What to Expect Selling With GadgetPickup
You may wonder, "How does GadgetPickup work?" If you were thinking of checking GadgetPickup's Trustpilot page to read reviews to answer all your questions and get helpful information. You don't have to do all that now.
BankMyCell's Senior Staff Writer and Tech Enthusiast Ash Turner and his team conducted extensive industry research on buyback stores. In this article, we tried to trade in an iPhone to the GadgetPickup website to examine the process and give you an in-depth review. We also categorized the main themes of customer reviews for GadgetPickup so you can learn what clients say about them.
GadgetPickup purchases your device for good cash value with FREE shipping labels and returns: This earns you more cash compared to other trade-in options. They will also cover the shipping price difference if your package weighs larger than the one on the provided FREE shipping label.
Quick payment timeframe via three payment options: GadgetPickup gives you more payment options to choose from and sends your money as soon as possible, which is excellent, especially if you need the cash immediately.
Purchases a good variety of electronics: You can use Gadget Pickup anytime to sell electronic goods like Apple products, phones, and other stuff to earn money. It is usually helpful if you have different kinds of gadgets you want to trade in.
14-day price lock feature: Your initial quote will only be valid for two weeks, giving you a few short days to ship your device if you're away from your house or haven't had free time to take care of it. Other stores can provide you with a price-lock of up to 30 days.
Locked, financed, and blacklisted devices are not accepted: If you're planning on selling iPhones or other gadgets that are locked, financed, or blacklisted, GadgetPickup might not be the right choice for you. You can go to BankMyCell and see the list of stores that accept these kinds of devices.
No FREE shipping packs like other stores: It would be great if they provided free shipping packs (on top of the free shipping labels) for a more convenient experience and a smooth shipping process for customers.
GadgetPickup Trade-in Program Review
1. Consumer Feedback Overview
Customer Opinion: Is Selling on GadgetPickup Legit?
You may look for customer reviews of GadgetPickup to find the answer to "Is selling on GadgetPickup legit?" Reading many reviews to verify the company can be a bit overwhelming.
To save you precious time, we reviewed all GadgetPickup buyback reviews from customers who have already transacted with the store. We categorized the customer reviews and listed the pros and cons so you can decide whether this is the right company for you.
Customer Review Rating Distribution

0
%
Excellent-Average Ratings
Hassle-free experience: GadgetPickup makes it easy for customers to sell quickly with their user-friendly website. They also send payments faster than other buyback stores. Most customers also recommend dealing with the trade-in business than having to haggle with online shoppers because of the overall more comfortable experience.
Offers more money: GadgetPickup allows you to earn more cash compared to other trade-in companies. Most of their customers also report that they received great offers.
Tech-price promise: Most customers received their money as expected in the initial quote. Many felt the quotes they offered were fair compared to other buyback stores, making them generally satisfied.
Reduced price offer: Around 3% of customer reviews mentioned getting reduced price offers after sending their device. Make sure to thoroughly check and accurately report your device's condition and model to avoid similar problems during the trade-in process.
Needs improvements on the website: A customer pointed out that the company needs to create design improvements on the site that facilitate a more accurate device condition report (compared to reading descriptions and assessing device condition themselves).
No direct deposit payment option: GadgetPickup does not offer direct deposit, only PayPal, check, Cash App, and Zelle. You may visit BankMyCell to see store options if you need the payment sent to your bank account.
2. GadgetPickup VS. Alternatives
Compare Trade-in Quotes, Ratings & Services
We compare GadgetPickup to other buyback stores to give you more options and provide you with other great sites that also offer the most trade-in money value and good service and features. These companies also have great customer reviews.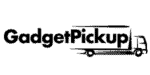 4.5 out of 5 on Trustpilot
Very positive customer reviews on Trustpilot.
Big selection of devices to trade-in
Offer FREE shipping and returns.
Three payment options with 2-day payment after inspection – PayPal, Check Zelle.
Accept 5 device conditions.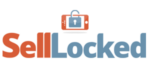 99% of the customers rated the store 5 stars.
Fast payment – get paid within three days after the device is delivered.
Hassle-free and a great experience when trading in phones.
Excellent customer service.
Limited products accepted.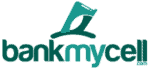 4.4 out of 5 on Trustpilot
Provides the highest up-front quotes.
Ranked #1 for services offered:
Pay by Direct Deposit, PayPal, Check, and many more.
Shipping label and returns for FREE.
A 30-day price lock feature.
Wide range of devices accepted.
3. How Does GadgetPickup Trade-in Work?
FAQs: Payment, Shipping, Conditions, and More
How Selling With GadgetPickup Works
CHECK HOW MUCH YOUR DEVICE IS WORTH
Go to gadgetpickup.com and select Sell Your Device or hover through Start Selling at the main menu to see if the device you want to sell is there. They accept most Apple products and other devices.
Choose the model you own from the list. You will see the max value they offer for each model, but note that your quote will still depend on your device's specification and condition.
Select the accurate specification and state of your device. GadgetPickup provides a guide to help you in case you need help with what to answer.
Select Next Step after you provide all the details about your device. You can also include accessories, which can increase your trade-in price.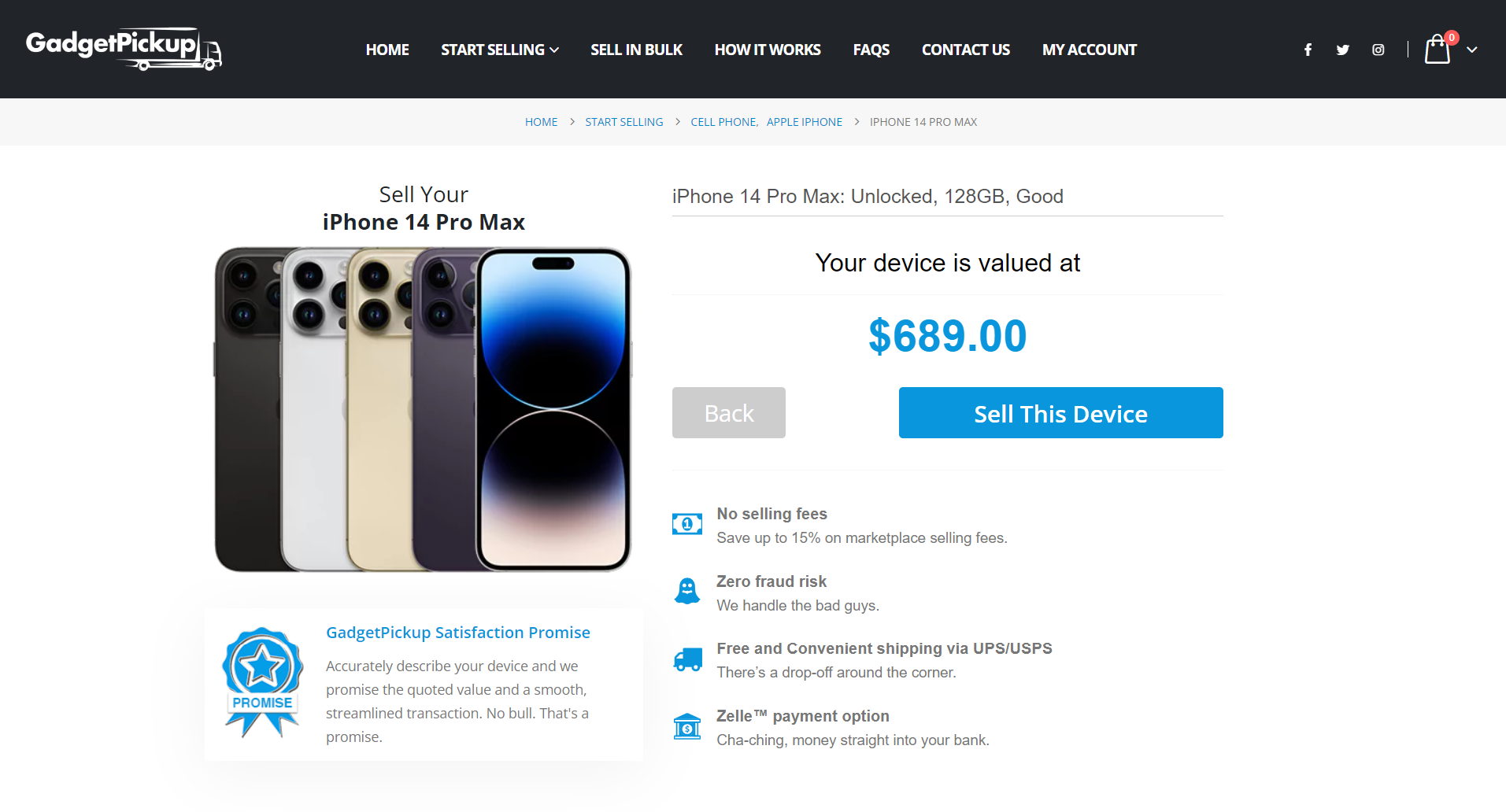 Select Sell This Device to proceed. If you want to change some of your answers, click Back.
COMPLETE YOUR ORDER
Select Proceed to Checkout when you're done reviewing your order. You can also add more devices if you want to.
Login to your GadgetPickup account. If you do not have one, you can create an account by filling in the Register form on the right side. Otherwise, select Continue as Guest.
Fill in your details on the shipping form.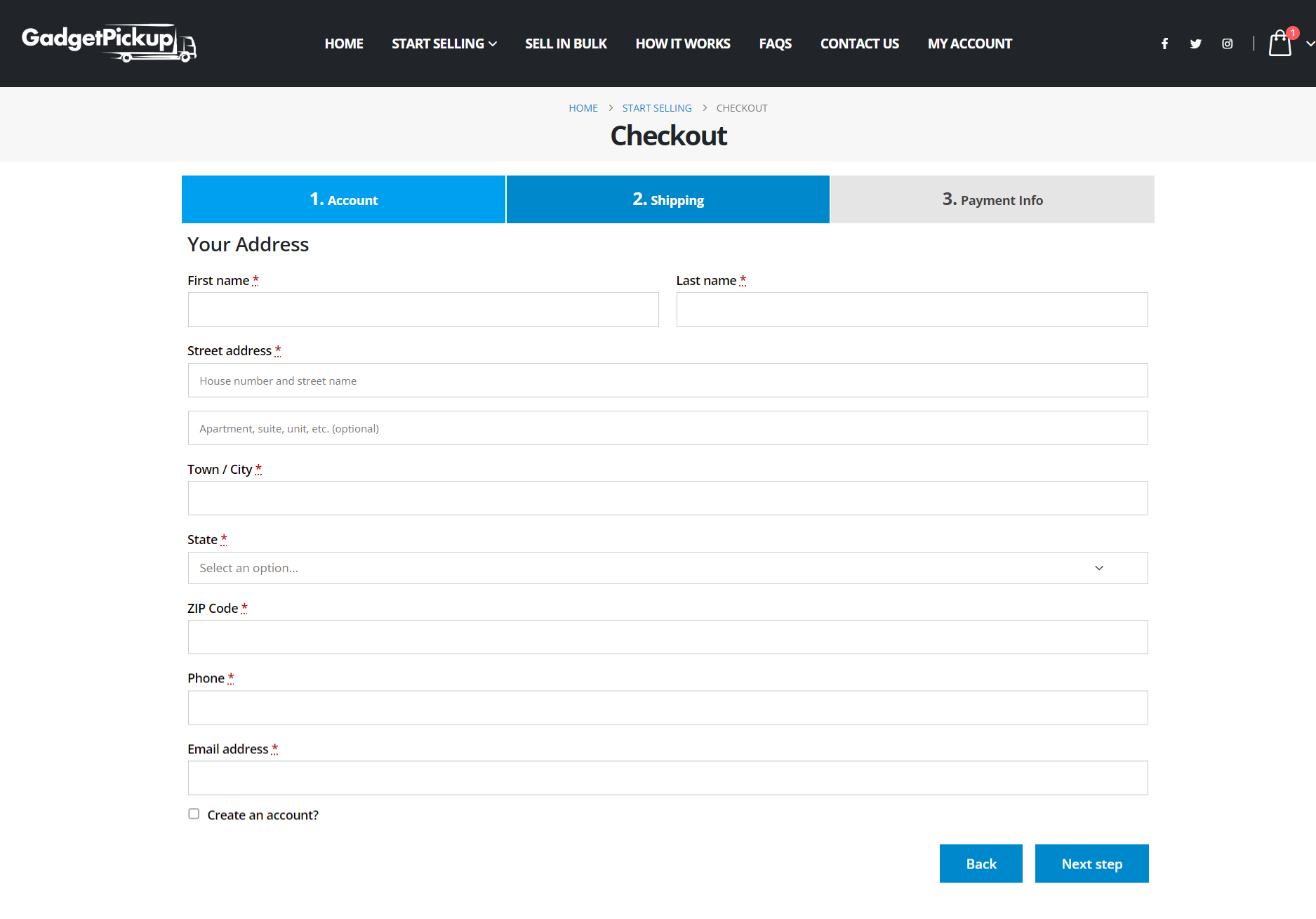 Select the Next Step to proceed.
Choose your preferred payment option – PayPal, Check, and Zelle. Each option shows how does GadgetPickup pay you. Below, you will see the Trade-in Summary that provides your device information and its trade-in value.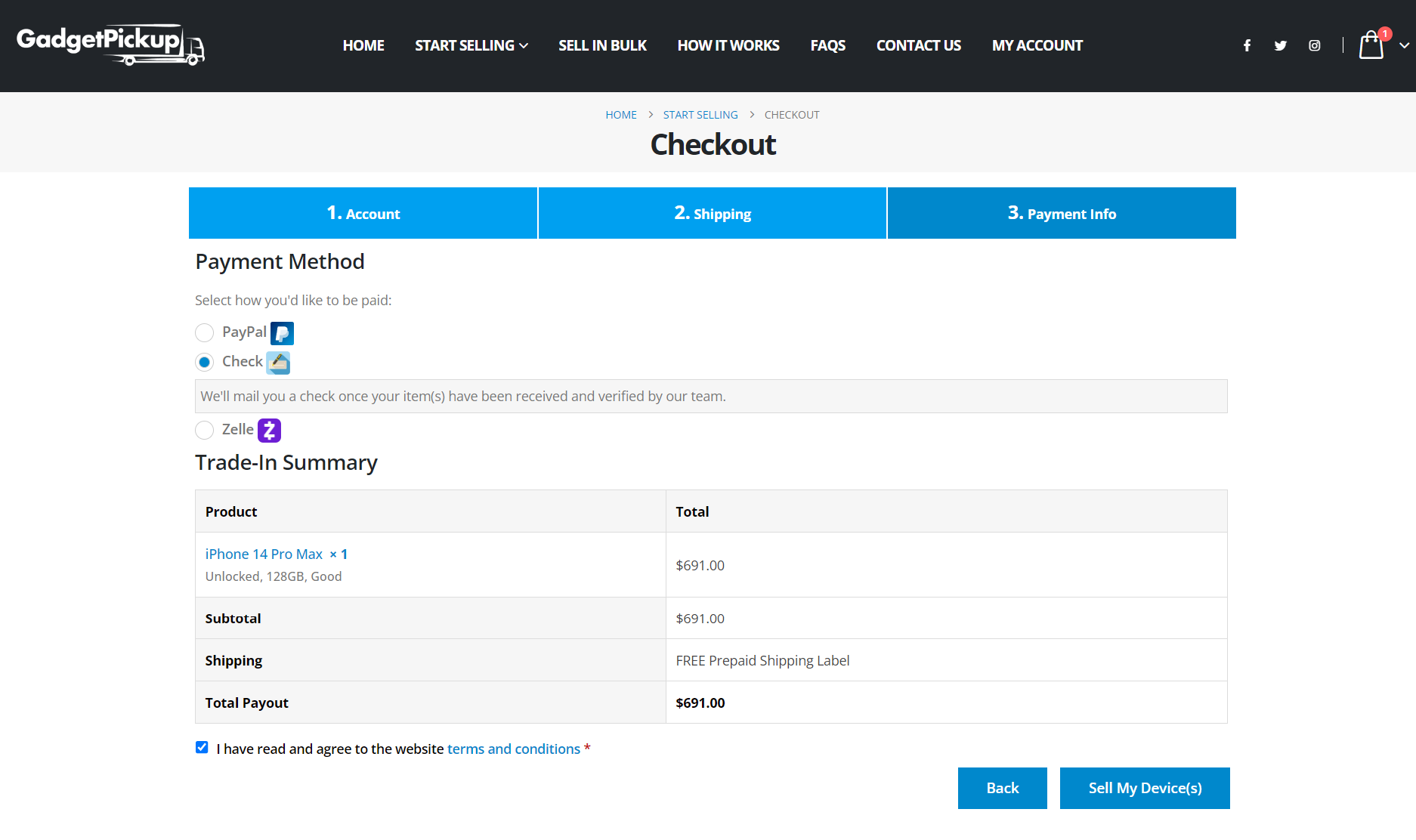 Select Sell My Device(s) after you review everything, including the website's terms and conditions.
SHIP YOUR DEVICE AND GET PAID
Follow GagdetPickup's instructions on preparing your electronic goods for shipment.
Pack your device securely. GagdgetPickup will evaluate after they receive it, and your trade-in amounts may decrease, depending on the condition they got. So be sure to pack it with styrofoam peanuts, air-filled pillows, or crumpled as the store recommends.
Put the FREE shipping label and drop the package at the USPS near you.
Wait for a few short days to receive your payment. GadgetPickup will inspect it first after they receive it, which usually takes two business days. Then you must wait for more days, depending on your payment option.
Service FAQs: Payment, Shipping, & Device Conditions
Finding the best store to sell electronic goods for extra money can be stressful. There are a lot of stores out there with different offers and processes. It can be overwhelming and time-consuming that you might end up settling with non-optimal deals. Buyback companies, however, can get you cash payments with a few simple steps.
We conducted extensive research on the trade-in industry, and in this article, we report our findings for GadgetPickup. Overall, we recommend GadgetPickup as a great option to sell your gadget in an easy and simple process. They offer great prices with super fast payment, and they accept a good range of products.
Unfortunately, the company does not offer direct deposit, but has multiple alternatives such as PayPal, check, or Zelle. This relatively newly established company is definitely worth considering, especially with mostly great reviews from their customers.