When selling your used iPhone, you will have to prepare it for sale by backing up your data, restoring the phone to factory settings, and identifying your iPhone model.
Avoid losing money on your preowned device by determining the best time to make your sale.
Find the best deal by comparing options from online outlets, brick-and-mortar stores, and your wireless carrier.
The Bottom Line
If you want to sell your old iPhone, you can sell it to marketplaces, carriers, and retail stores, but the price will be 20-30% lower than what you can get from an online buyback store. You will get the best value for your device if you sell it on online buyback sites.
To trade-in, follow these steps:
Look for your device on the site > Accept your offer > Backup your device > Delete all of your data > Remove the SIM card > Send your device to the facility > Get paid.
Take note of your device's model, storage capacity, and carrier.
How To Get Your Old iPhone Ready To Sell
Identify the Exact Model, Storage Size, & Carrier
If you're wondering how to sell an iPhone, you'll first have to take note of a few details about your device:
Model: For those who are unsure of how to find your iPhone model, simply navigate to your Settings menu. Tap on General and then tap again on About. You'll see your exact model listed beside Model Name.
Storage Size: You can find your phone's capacity by navigating to the General tab in Settings again. This time, find iPhone Storage. Here, you can see your phone's total capacity.
Carrier: You can find your carrier through Settings, tapping General, and then About. When you scroll to the bottom of the page, you'll see your carrier and network.
Keep in mind that unlocked phones without ties to a particular carrier can earn you more cash. It's also worth noting that Verizon and AT&T remove their carrier lock 60 days after you purchase your phone.
It's also worth mentioning that you can still sell your phone if it has any one of these conditions:
How To Sell Your iPhone To Online Buyback Sites
So, you've restored your phone to factory settings, and now you need to know how to sell an iPhone with an online buyback program. BankMyCell and Swappa will net you the most cash, but there are a few other options, too. All you'll need to do is:
Find your device on the site to see how much it's worth
Accept the amount the buyback site offers
Backup: Settings > [Your Name] > iCloud > iCloud Backup
Delete Data: Settings > General > Reset > Erase All Content and Settings
Remove your SIM card & send your old iPhone to them
Collect your money (get cash, store credit, or a gift card
*You might also need to unpair your Apple Watch
Let's look at some of the best places to sell your used phone for top dollar:
BEST iPhone Value Calculator

4.4 out of 5 on Trustpilot
BankMyCell makes selling your pre-owned phone easy. With their compare service, you can stop wondering how to sell an iPhone and get right to making a sale. Just select your phone based on its manufacturer and model to find a list of the best prices you'll find.
You can use the site's comparison tool to check prices all around the internet quickly. Just using this price comparison engine can save you a lot of valuable time shopping around for deals.
There are no hidden fees on BankMyCell, and shipping your device to their featured stores is free. Their sellers also send money via Check PayPal and Direct Deposit, which means you get paid quickly with a secure payment method used by many businesses worldwide.
BankMyCell only works with recyclers that they hand-select, so you can rest assured that you are selling to a trusted business that will handle your device responsibly.
BEST Person to Person Marketplace

4.9 out of 5 on Trustpilot
The Swappa marketplace connects you with real people in the United States who are interested in purchasing pre-owned devices like yours. With Swappa, you can set your own parameters for returns, too. Though you sell directly to buyers with Swappa, you still collect all of your earnings securely through PayPal.
There are fees associated with using Swappa, but the site pads the price of your device to include the fees in the buyer's cost. However, you'll have to pay for packaging and shipping on your end. While you can set your own return policy, if the buyer determines the device isn't as you described it, they can still make a return.
Although you can score a reasonable price for your old phone with Swappa, you will always assume small risks by selling directly to a stranger online.
Other Popular Buyback Stores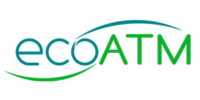 3.0 out of 5 on Trustpilot
Researching how to sell your iPhone can be time-consuming. With Gazelle/Eco ATM, you can drop your phone off at many in-person kiosks near you with minimal hassle. You don't have to wait around to make a sale with this service. The entire process takes about five minutes, and you can immediately walk away with money for your device.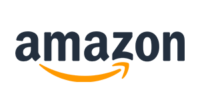 1.8 out of 5 on Trustpilot
If you decide that looking up information on how to sell your iPhone will take too much of your time, you can always trade your device into Amazon. You should be aware that this is a low-risk, low-reward option.
For those that just want an easy process for clearing out old devices, Amazon could be an option for you. Once you ship your device and accept an offer, you will receive Amazon credit directly to your account.
How To Sell Your iPhone for Store Credit
Another option you have when considering how to sell your old iPhone is with in-store credit from retailers like Best Buy, Apple, and Target. The downsides with in-store sales are that the offer you receive will likely be lower than online buyback programs by at least 30 percent, if not more.
Visit the store of your choice or find the device on their online estimator
Make an agreement on the quote they provide
Ship your device using their specifications
Collect your store credit
Best In-Store iPhone Trade-in Options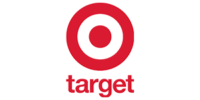 2.1 out of 5 on Trustpilot
Target uses the same trade-in service as Walmart, called CExchange, so you can expect a similar process, with the only difference being which store you receive credit. You can also sell broken phones with CExchange, but you shouldn't expect much in return.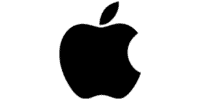 1.6 out of 5 on Trustpilot
Trading in with Apple might be a good option if you want to buy your next phone soon and outright from the source. You can take your old device right into an Apple Store location where they will offer you credit with an Apple gift card or allow you to use the credit toward a new phone.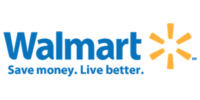 1.4 out of 5 on Trustpilot
With Walmart, you can sell and trade in your old iPhone for credit, along with tablets and video games. Though you can't sell your device at a physical location, you can get a prepaid shipping label. The catch is that you have to pay for packaging yourself.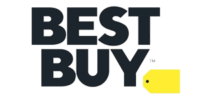 1.3 out of 5 on Trustpilot
Best Buy offers both in-store and mail-in services for selling your iPhone. You will receive in-store credit if you take your phone to a physical location or an emailed gift card if you mail in your device.
How To Trade-in Your iPhone To Your Carrier
If you're still unsure how to sell your old iPhone, you can always take it back to your wireless carrier, but you should expect 20 percent or 30 percent less than you might make with an online buyback solution.
To trade-in with your carrier:
Check for upgrade deals that interest you
Find your device using your carrier's online worth estimator
Make an agreement on the quote
Ship the old phone
Collect your payment or your new device
Best Carrier iPhone Trade-in Offers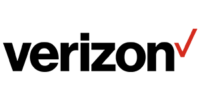 2.0 out of 5 on Trustpilot
Verizon makes things simple by providing shipping boxes free of charge. Once you trade in your device, you can apply the balance to your upcoming bill or choose a gift card to put toward a new phone.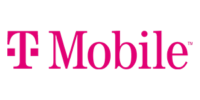 1.6 out of 5 on Trustpilot
T-Mobile assumes that the device you're selling is in Good condition. T-Mobile site's trade-in program takes you to a shopping page immediately after you receive your quote.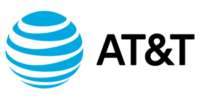 1.2 out of 5 on Trustpilot
AT&T allows customers to trade in their phones at their physical locations to receive credit immediately. They also offer the option for online trade-in too and provide mailing boxes like Verizon.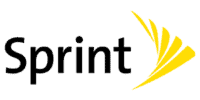 1.2 out of 5 on Trustpilot
Sprint also lets customers trade in phones in-store and online. You can apply your credit to new devices as well as your Spring bill. Mail-in credit may take up to four weeks to process.
What's the Best Time To Sell My iPhone?
When figuring out how to sell an iPhone, it might not be immediately apparent that selling at certain times can earn you more money for your device. As soon as you prepare your iPhone for sale with the steps above, you should consider selling.
But, you should make an exception to this rule if a new iPhone recently hit the market. The best time to sell is in the months before a new model arrives, usually in September or November.
The longer you wait to make a sale, the more likely you will lose money on the sale. Your phone's value will also fall rapidly in the three months after the release of a new model.
If you sell to an online buyback store, usually the company will freeze your quote up to 30 days. This timeframe allows you to keep shopping for a better deal or purchase a new phone before selling.
Backup Your Personal Data
When you're selling your old device, if you don't already have a new iPhone in hand to transfer your data, you should make a backup. This step is one of the most important recommendations you'll get from anyone explaining how to sell an iPhone.
Creating a backup of your previous device is necessary because it will prevent you from losing any photos or videos you have saved on your current device. Making a backup is a fairly straightforward process—Apple's support pages help to walk you through the process of saving your data on a computer.
To back up from your phone, first, make sure you're connected to a WiFi network. Then, under Settings, tap your name and select iCloud. Scroll down to find iCloud Backup, and once you're in that menu, move the slider to the "on" position. You might also have to manage your iCloud storage data, depending on the size of your backup.
Sign Out and Reset Your iPhone
When you're researching how to sell a used iPhone, another important takeaway is the process of resetting your device to the factory settings. When you first set up your iPhone, it ties your iCloud account to the device. When it's time for an upgrade, you need to sign out of your iCloud account and restore the device back to the factory settings.
To sign out of your iCloud account: Open Settings and tap on your name, just like when you made your backup. This time navigate to the bottom of the page and tap on Sign Out. Enter your credentials to sign out of the App Store and iCloud, then select "Turn Off."
To delete your personal information: Be sure you successfully created a backup before proceeding. Once you backup, in Settings, tap on General and find Reset at the bottom of the menu. Follow the instructions, enter your security information, and confirm you want to erase your data from the device.
Selling Blacklisted, iCloud Locked, or iPhones With Money Owed
For those wondering how to sell an iPhone that's locked, blacklisted, or still in the financing process, this section is for you:
Blacklisted: You can still sell blacklisted devices or iPhones with bad Equipment Serial Numbers (ESN), but finding a buyer for these devices might be challenging.
iCloud Locked: Phones that still have an iCloud account attached are also legal to sell, but like blacklisted phones, finding a buyer for iCloud locked devices can prove difficult.
Financed Phones: You are also able to sell iPhones you are still financing. However, when you sell, the balance isn't transferred to the buyer. You are still responsible for paying the remainder of the amount that you owe for the phone.
Lost/Stolen: It's essential to understand that you cannot sell iPhones reported as stolen or lost. You may face severe repercussions if you attempt to sell lost or stolen devices.