How To Use Magsafe With Your Apple Device
Apple's MagSafe wireless charging technology allows quick and easy charging of compatible devices, such as iPhone 12 models or the newer ones.
MagSafe is useful for Apple devices because it enables faster and more efficient charging, especially for AirPods and iPhones. 
MagSafe accessories include the MagSafe Charger, MagSafe Duo Charger, MagSafe Wallet, MagSafe Case, and MagSafe Battery Pack.
2-Minute Answer
What is MagSafe? MagSafe chargers use a magnetic attachment system that aligns the charging coil in the iPhone with the charger's coil for efficient charging. This technology allows iPhones and AirPods to charge easier and faster without using a power adapter.
MagSafe is a magnetic technology developed by Apple that facilitates faster wireless charging. Apple introduced it on January 10, 2006, to connect charging cables to MacBooks, and then Apple reimagined MagSafe for the iPhone on October 13, 2020.
MagSafe is an Apple magnetic technology that enables fast charging of devices. The magnets pull the charging end of the power cord into place when you bring it close to your device's back. After that, your device will display a brief animation confirming that it has been locked.
According to Apple, the magnets that align the charger to the phone contribute to the faster charging speed offered by MagSafe. You can use Apple's MagSafe charger to charge any phone that supports the Qi-enabled wireless chargers' standard, including some Android devices.
Find The Best Price in Seconds Here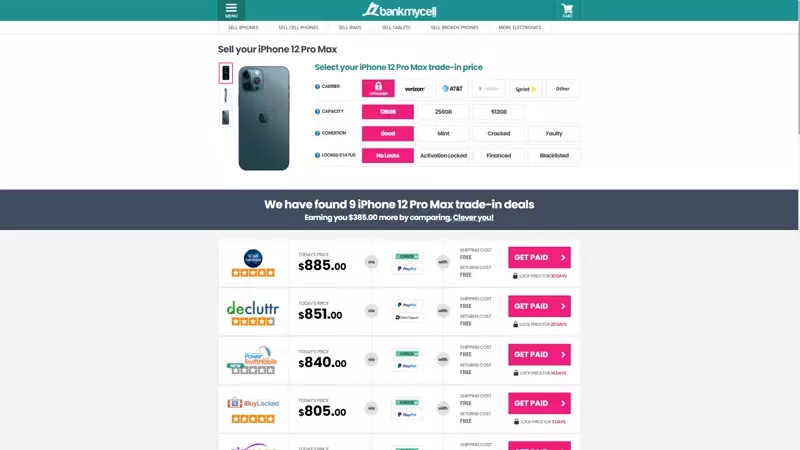 Difference between "Made for MagSafe" vs. "MagSafe Compatible"
It's important to understand the difference between "Made for MagSafe" and "MagSafe Compatible" accessories to know which would work best for you. 
Made for MagSafe:
These accessories are officially licensed by Apple and have been specifically designed to work with MagSafe-enabled devices. These accessories have undergone rigorous testing to ensure they meet Apple's standards for quality and performance, and they feature the official MagSafe technology inside them.
MagSafe Compatible:
These are accessories made by third-party companies that Apple has not officially licensed. MagSafe Compatible may work with MagSafe-enabled devices, but there is no guarantee that the quality is like "Made for MagSafe" accessories.
Types of MagSafe Accessories
A variety of MagSafe accessories are available for Apple devices, including wire chargers, charging stands, portable batteries, and more. These are the most popular types of MagSafe magnetic accessories:
What Devices Are Compatible With MagSafe?
The MagSafe charger is a versatile charging option for your Apple devices because it also works with some AirPods models. The following models work with the MagSafe charger:
iPhone Models
iPhone 14 Pro
iPhone 14 Pro Max
iPhone 14
iPhone 14 Plus
iPhone 13 Pro
iPhone 13 Pro Max
iPhone 13 mini
iPhone 13
3rd Gen iPhone SE
iPhone 12 Pro
iPhone 12 Pro Max
iPhone 12 mini
iPhone 12
AirPod Models
2nd Gen AirPods Pro
1st Gen AirPods Pro
3rd Gen AirPods with MagSafe Charging Case
2nd Gen AirPods with Wireless Charging Case
Wireless Case for AirPods
What Should You Know Before Buying MagSafe?
One of the biggest advantages of MagSafe is its fast charging capabilities as it can charge your device up to 50% in 30 minutes. However, take note that not all accessories are created equal.
While "Made for MagSafe" accessories have been tested and approved by Apple, "MagSafe Compatible" accessories may not offer the same level of quality and performance. MagSafe Compatible items are approved by Apple and have the official MagSafe technology inside them.
Ultimately, if you're looking for a fast, reliable, and easy-to-use charging system for your Apple devices, MagSafe is an excellent choice. Just do your research before purchasing Apple MagSafe chargers or accessories to ensure you get a high-quality product that will work seamlessly with your device.
MagSafe Accessories Buying Guide: Tips and Considerations
MagSafe accessories are becoming more popular as more people use the latest iPhone models with MagSafe technology. MagSafe is a new feature that allows you to wirelessly charge your iPhone by simply placing it on a charging pad that is compatible with it.
Other accessories that provide faster wireless charging and can improve your overall iPhone experience are also available. These are a few tips to remember when purchasing MagSafe and other accessories: 
Ensure that the accessory you want is compatible with your iPhone model. Only the iPhone 12 models or newer ones support MagSafe.
Consider the accessory's functionality. Charging pads, wallets, cases, magnetic accessories, and mounts are some of the most popular MagSafe accessories. Consider how you will use your accessory and make your selection accordingly.
Check the accessory's build quality. While many low-cost options are on the market, investing in a high-quality accessory will ensure it lasts longer and performs better.
Read reviews and compare prices on multiple MagSafe items before making a purchase. It will help you find the best deal on the market and avoid wasting money on low-quality accessories.
MagSafe: Is It Worth the Investment for Apple Users?
One of the biggest advantages of MagSafe is its convenience. It enables you to charge your phone wirelessly without needing a cable. It also charges at a faster rate than traditional wireless charging. Additionally, compatible MagSafe accessories like cases and wallets can be attached to your phone magnetically, making them easy to use and switch out.
However, MagSafe does come at a premium price. The MagSafe charger costs more than traditional wireless chargers, and MagSafe-compatible accessories can also be more expensive than non-MagSafe alternatives. Additionally, official MagSafe technology is only compatible with the latest iPhone models, so if you have an older iPhone, you won't be able to use it.
In conclusion, whether MagSafe is worth the investment for Apple users depends on your individual needs and preferences. If you value convenience and faster charging speed and have a compatible device, MagSafe may be a worthwhile investment. However, if you don't mind using traditional charging methods and paying the higher price, it may not be necessary.
MagSafe vs. Other Wireless Charging Technologies: Pros and Cons
MagSafe also has its share of pros and cons, like other devices nowadays. We listed below what you can expect with this modern charging technology:
Faster charging speeds: MagSafe can charge up to 15W, making it faster than most other wireless charging technologies.
More secure attachment: The magnetic attachment keeps the phone in place while charging, reducing the possibility of it falling or becoming disconnected.
Better compatibility: MagSafe is designed to work seamlessly with the iPhone 12 and later models, ensuring that the phone charges optimally at all times.
Limited device compatibility: It is only compatible with the iPhone 12 series, while other wireless charging technologies work with a broader range of devices.
More expensive: MagSafe wireless chargers and accessories are pricier than other wireless charging options.
Limited range: Charging requires proximity to the charger, while other wireless charging technologies offer more distance.
Overall, MagSafe is a compelling wireless charging technology with faster charging speed, secure attachment, and excellent compatibility with the latest iPhone models. However, it is limited in device compatibility, range, and cost compared to other wireless charging methods.