Use the Apple AirPods With an Android Device
Can Android users connect their devices to the Apple AirPods? Yes, of course. We have compiled the things you should know about pairing these devices.
Connecting your Apple's AirPods to an Android phone is pretty straightforward. If you're not familiar with the pairing process, read more below.
Because Apple makes the AirPods, some features only work for iOS devices. Below, we have identified which features work or don't work on Android.
2-Minute Answer
You can pair AirPods with Android devices via the Settings menu. However, some AirPod features available for Apple devices are not accessible on Android phones.
To pair AirPods to your Android: Open up the AirPods case > Open your phone's Bluetooth setting > Hold the pairing button behind the case > Tap Pair. 
Compatible Features: Bluetooth Connectivity, Double Tap/Press Features, Next/Previous Track Gestures
Incompatible Features: Siri, Battery Level Status, Ear Detection, Device Switching/Pairing, Ear Tip Fit Test, Find My Feature, Conversation Boost, Personalized Controls
Do AirPods Work With Android Devices?
Yes, AirPods are compatible with Android despite being manufactured by Apple. This means you can still enjoy their take on wireless earbuds by connecting your AirPods to an Android smartphone.
While some AirPod features are exclusive to iOS devices, don't worry because we've compiled a list of Android-specific apps that can restore at least some of their functionality.
How To Connect AirPods to Android Devices?
Ever asked questions like "how do I connect my AirPods to my phone?" or "how to pair AirPods to Android?" We have compiled the process to pair Airpods to your Android device in five easy steps. Just take note that steps may vary slightly based on your Android device. Follow the steps outlined below:
Start by opening up the AirPods case.
Open the Bluetooth settings of your Android phone.
Hold the pairing button located at the back of your AirPods case.
Search for your AirPods in the Bluetooth accessories list, then tap the "Pair" button.
The AirPods should connect to your Android device after you tap "Pair."
AirPod Features That Are Compatible with Android
If you've been wondering, "can AirPods connect to Android?" or "can you use Apple AirPods with Android?" the simple answer is yes. While the AirPods are natively compatible with most iOS features, you can still use some of its advanced features with Android smartphones.
The fact that you have an Android phone does not affect the audio quality because the AirPods still serve their primary function: a Bluetooth device and wireless earbuds to listen to sounds from your phone. Listed below are features that are compatible with your Android device:
Improved Bluetooth connectivity: AirPods have a significantly greater Bluetooth range than other Bluetooth earbuds, which you can fully utilize with your Android smartphone.
Next and previous track gestures: If you customize your AirPods with an iOS device, the next and previous track gestures will work on your Android.
Double tap/press features: Double tapping on one of the AirPods allows you to pause or play music from your Android phone.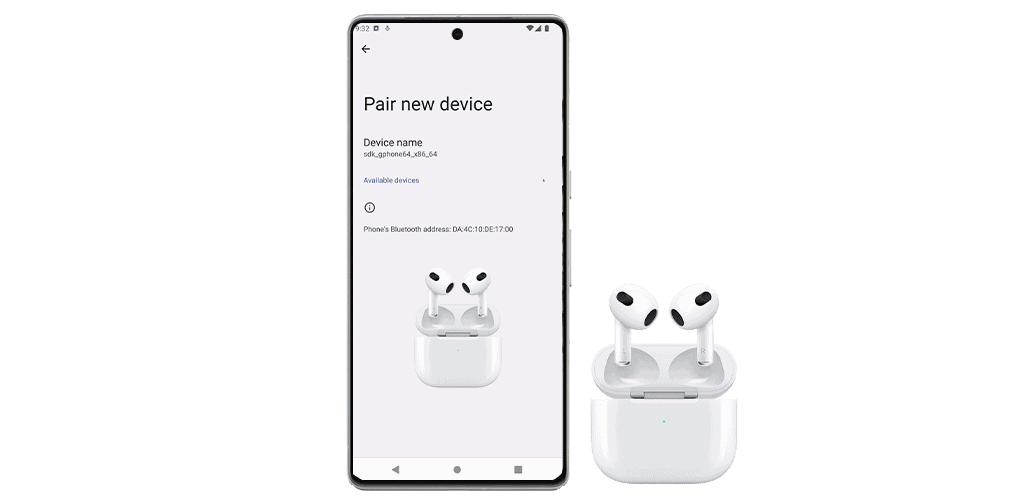 AirPod Features That Aren't Compatible with Android
While you can watch videos or listen to music through your AirPods using an Android phone, some AirPods features are only available on iOS devices. As a result, you cannot utilize these functionalities because your phone is not designed for them. These features are as follows:
Customizable controls: iPhone users with AirPods can customize what happens when they tap an AirPod twice, such as playing or pausing music, skipping songs, or activating Siri. An Android user cannot access these controls.
Siri: This is expected given that Siri is Apple's virtual voice assistant, making it exclusive to iOS devices. Android counterparts such as Bixby and Google Assistant are also incompatible with AirPods.
Easy checking of battery life: Another exclusive iOS feature of the AirPods is the ability to ask Siri to check the AirPods battery for the user. Apple also provides alerts on the screen of an Apple device or via tonal alerts when the battery life of the AirPods is running low.
Automatic ear detection: When connected to an Apple device, AirPods detect when you remove them from your ear and automatically pause the music until you put them back on. This feature doesn't work with Android devices, so you may need to download an alternative app.
Automatic device switching: When connected to iCloud, AirPods can detect and pair with other nearby Apple devices associated with your Apple ID. However, switching from one Android device to another is impossible unless you use Bluetooth.
Automatic pairing: Because of Apple's W1 chip, simply opening the AirPods case allows iPhones to detect the AirPods. An Apple user only needs to tap ``Connect`` to pair them. This feature isn't available on an Android phone.
Ear Tip Fit Test: Newer AirPod models detect audio leaks and seal the sound for your ears by utilizing the built-in microphones in each AirPod. This feature is not available on an Android phone.
Find My feature: For Apple users, the AirPods are automatically registered on iCloud with Apple's Find My app. This allows users to locate the earbuds if ever they're misplaced. Unfortunately, Android devices do not support this feature.
Conversation Boost: This is a feature made for iOS users who are hard of hearing, in which the AirPods amplify the voices of the person they're talking to. While you can't directly do this on your Android phone, there is an alternative app that you can install to use the same feature.
Ways To Improve and Restore AirPod Compatibility
Because AirPod features are usually limited to Android, you can use alternatives from the Google Play Store. These are apps compatible with Android systems, allowing you to utilize your Bluetooth headphones' capabilities.
Here are some ways to improve your experience with the AirPods using third-party apps:
To solve pairing issues:
You may encounter pairing issues when connecting your AirPods to an Android cellphone. Try these troubleshooting techniques:
Check your other devices: If you have another device connected to your AirPods, disconnect it before pairing your AirPods to your phone.
Charge your AirPods/case batteries: Charge your AirPods by putting them in the case and connecting them to a lightning cable. You can also put them on top of a wireless charging mat if you use wireless cases. You can try pairing the headset again after it has been charged.
Try factory reset: A hard reset solves many other AirPods problems by disconnecting the AirPods from your devices. To perform a reset, follow these steps:
Open the case and keep the AirPods inside.
 Navigate to your phone's Bluetooth settings.
 Select "Forget this device" by tapping the cog icon next to the AirPods.
Hold down the button on the back of the AirPods case until it turns red.
 Hold the button down until the status light flashes white.
You can now connect the factory reset AirPods to your Android phone.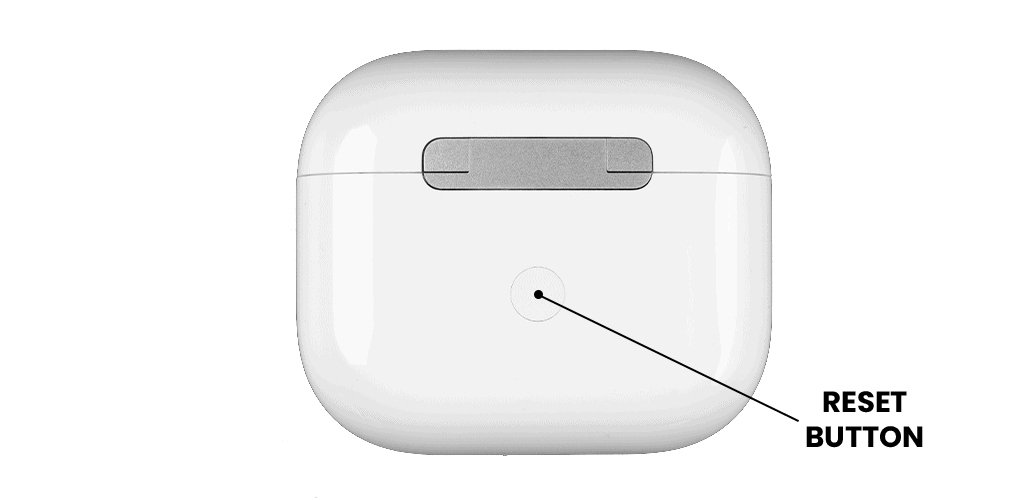 For Siri-like capabilities:
You can download Android apps like the Assistant Trigger app, which lets you utilize your Android's Google Assistant with a double-tap and check the battery life of your AirPods.
To see battery level:
Checking your AirPods' battery life is handy if you want to plan your charging patterns better. On your Android phone, you can download apps like AndroPods, AssistantTrigger, and Air Battery to check if your AirPods' battery is running low.
For ear detection:
Unfortunately, you need a third-party app for ear detection for your AirPods. Try installing Android apps like Assistant Trigger or AndroPods that provide similar functions for your wireless earbuds.
For automatic switching/pairing:
You can use Bluetooth settings to connect your AirPods to another Android phone.
Simply open the Bluetooth menu.
Unpair the AirPods from your current phone.
Select the other Android phone from the list of nearby devices.
Find the "Find My" function:
Because the Find My feature is exclusive to Apple devices, you will need a third-party app on your Android that locates any misplaced headphones. If you lose your AirPods, you can install Wunderfind or Find My AirPods from Google Play Store.
Because AirPods are Bluetooth devices, you can try turning on your Bluetooth connection to see if it's nearby. Follow these steps:
Scan for Bluetooth devices.
Wait until the name of your AirPods appears.
If it pops up, your AirPods are within 30-60 feet of you.
Connect your AirPods and listen to music at full volume.
Attempt to find them manually by listening for a high-pitched sound.
For Conversation Boost:
If you have trouble hearing, a feature like Conversation Boost may be useful. Try installing apps like Call Volume Booster, Sound Amplifier, or Hearing Amplifier. They filter and improve the sound quality of your AirPods so you can clearly hear your calls.
For control customization:
Tapping an AirPod twice only plays or pauses your music. The best option is to control your music from your Android phone.