12 Best PC and Console Games on Android, iPhone, and iPad
For gamers around the world, there's nothing worse than having to wait until you're in front of a PC or console to play your favorite games because you don't have access on your handheld device.
Whether you want to spend hours gaming on your tablet in the comfort of your bed, or you need a distraction on your iPhone during your long commute to or from work, having the choice of where you game matters.
While the gaming industry has historically focused on developing games for PC and major consoles such as PlayStation, Xbox, and Wii U, the increase in demand for mobile gaming has forced developers to make their games available on both Android and IOS devices, in fact over 72.3% of mobile users in the U.S. are mobile gamers. While high-quality games are often developed for PC first, there are currently dozens of original IOS games on PC.
Video made with: Invideo
The demand for mobile-compatible games is so high that "PC games ported to Android" is searched hundreds of thousands of times each month on search engines.
While not all PC and console games make it to mobile, there are fortunately plenty of fantastic options for Android and IOS devices.
Whether you're looking for PC games on Android, or want a few new titles to play on IOS, we've put together a compilation of the 12 best PC and console games for Android, iPhone, and iPad.
Jump to a specific game
PUBG Mobile (iOS & Android)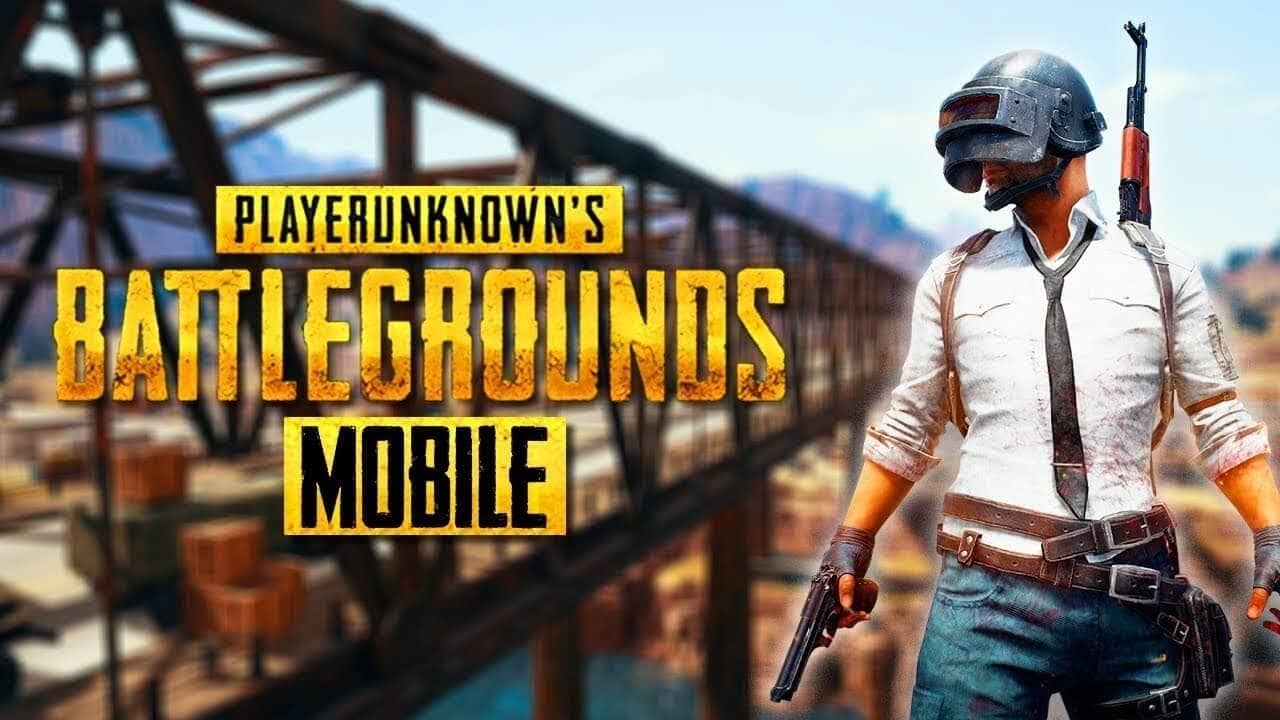 Player Unknown's Battlegrounds (PUBG) is a massively popular online multiplayer game that puts players from around the world together to fight for the title of the last man standing.
Inspired by the Japanese film Battle Royale, PUBG provides endless amounts of action and entertainment and requires both luck and skill to come out victorious.
Being one of the best-selling games of all time on any platform, the move to mobile on both IOS and Android was the logical next step to share the game with as many enthusiasts as possible.
With dozens of variations and in-game items to unlock, PUBG mobile has incredibly high replay value and is almost certain to be one of your go-to games on your mobile device.
Ark: Survival Evolved (iOS & Android)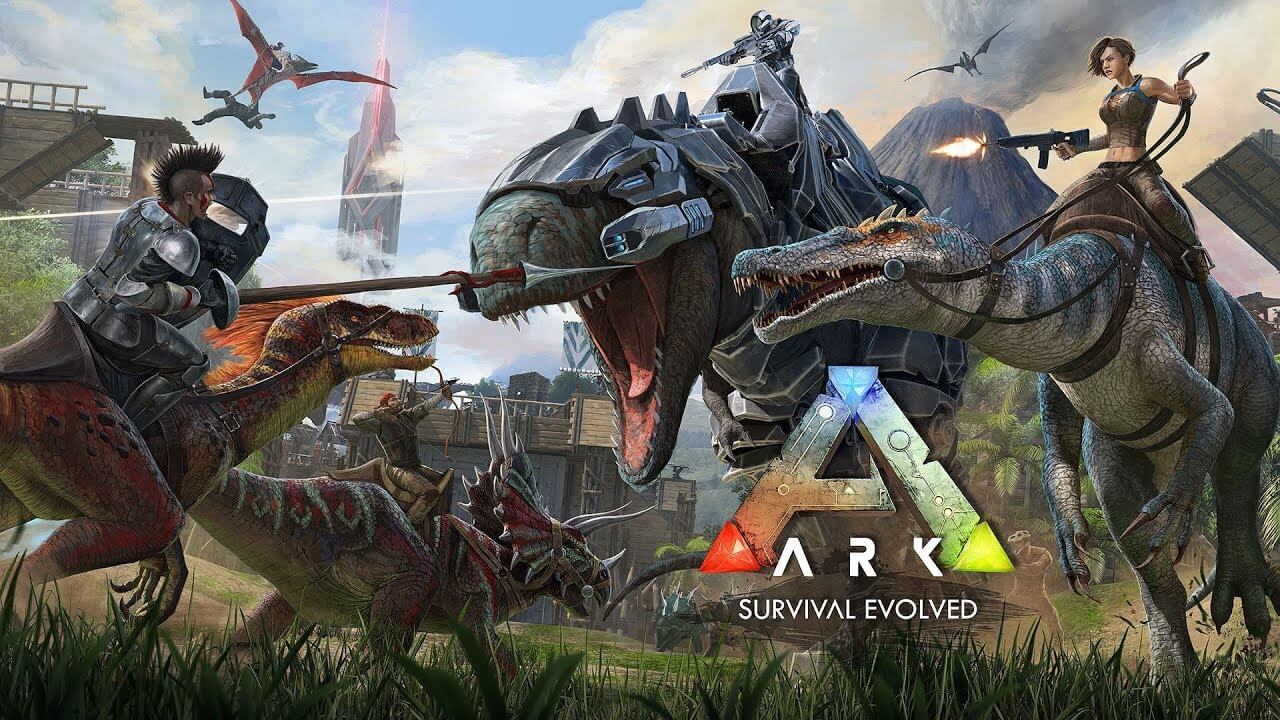 If you're a survivalist looking to spend hours defending yourself from prehistoric dinosaurs and hostile humans, this 1st person shooter is for you.
Stranded on an island with nothing but the torn clothes on your back, Ark Survival puts your gaming and survival skills to the test.
Famous for its rich and virtually endless environments to explore, you're tasked with keeping your character safe while finding a way off the island. To succeed in your survival, you must identify the few humans who aren't looking to hurt you, and team up with the peaceful dinosaurs who roam free.
In addition to a comprehensive single player mode, Ark also has a well-received multiplayer campaign that can be enjoyed on mobile. Even when played on an IOS or Android device, the controls in Ark are incredibly intuitive making it an overall exceptional mobile game.
Plants vs. Zombies Series (iOS & Android)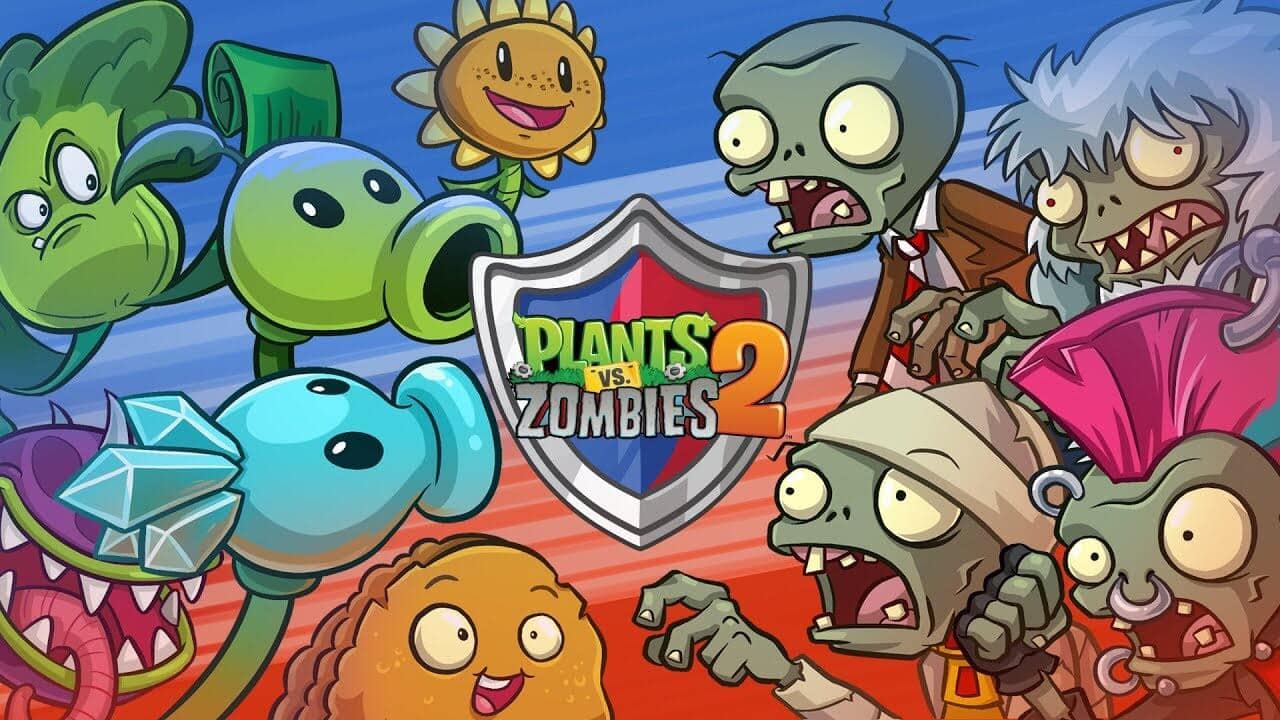 Who knew leading an army of plants to defend your territory against incoming zombies could be so much fun? Since its original release several years ago, Plants vs. Zombies has made its way onto all major gaming platforms and is especially popular among Android users.
Developed by Electronic Arts (EA), the original game was such a success that a sequel has been released as well as a version specifically focused on the multiplayer experience.
Both easy to learn and challenging for the experienced gamer, this classic tower defense strategy game provides dozens of hours of entertainment. Though the Plants vs. Zombies series is available on PC, it was designed with the mobile gamer in mind.
Final Fantasy IX (iOS & Android)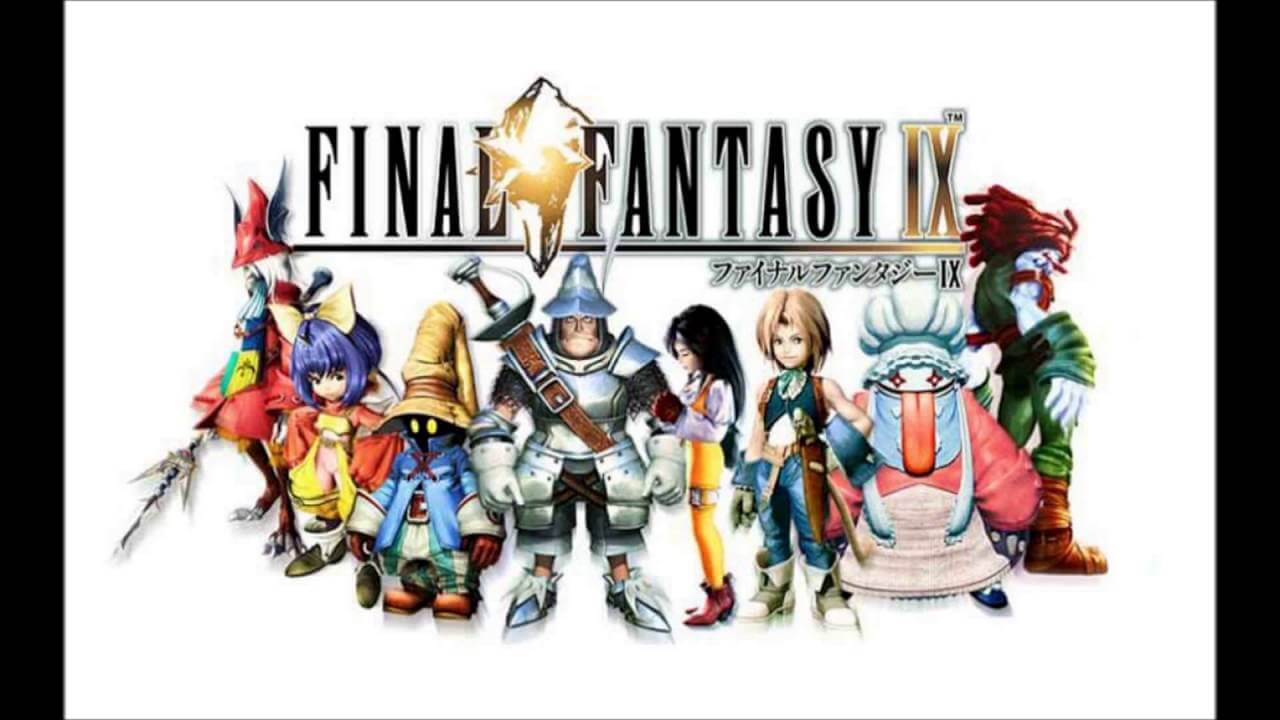 Making its debut on the original PlayStation in 2000, Final Fantasy IX has since been launched on all major console platforms and is one of the most popular Final Fantasy games ever produced.
Known for its breathtaking graphics, even on mobile, Final Fantasy IX wows gamers further with its in-depth gameplay and well-scripted dialogue. As with all Final Fantasy games, players are tasked with leveling up their characters and fighting a variety of enemies using both magic and weapons collected throughout the journey.
With the ability to continually level up your spells, armor, and skills, players can enjoy the game for hundreds of hours even after completing the standard campaign mode.
Though the game is slightly different when played on mobile, Final Fantasy IX still captures the fantastic gameplay of the coveted original.
Game Dev Tycoon (iOS & Android)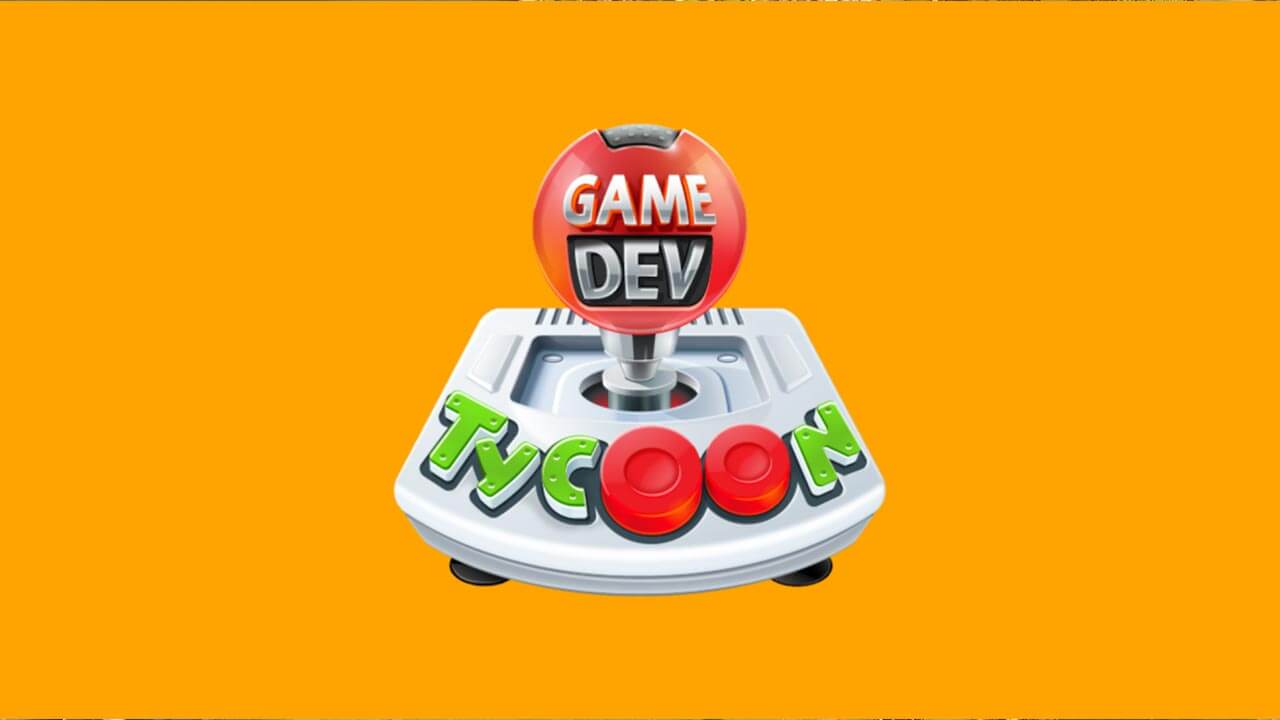 Think you know what it takes to develop a highly successful game? Put your ideas to the test in this incredibly fun and challenging simulation game.
Start your career as a game developer in your bedroom and work your way up to purchase a prime piece of real estate in the center of the game developer world.
Own the entire game creation process from its name, to which platforms it is compatible with. Think an action game for PC will work? Give it a try. Want to develop a puzzle game for mobile? You can do that, too.
With many options and scenarios to navigate, you'll spend hours trying to keep your fan base happy with your latest release. Both the IOS and Android versions come complete with a catchy soundtrack as well as basic but polished graphics.
Fortnite Battle Royale (iOS & Android)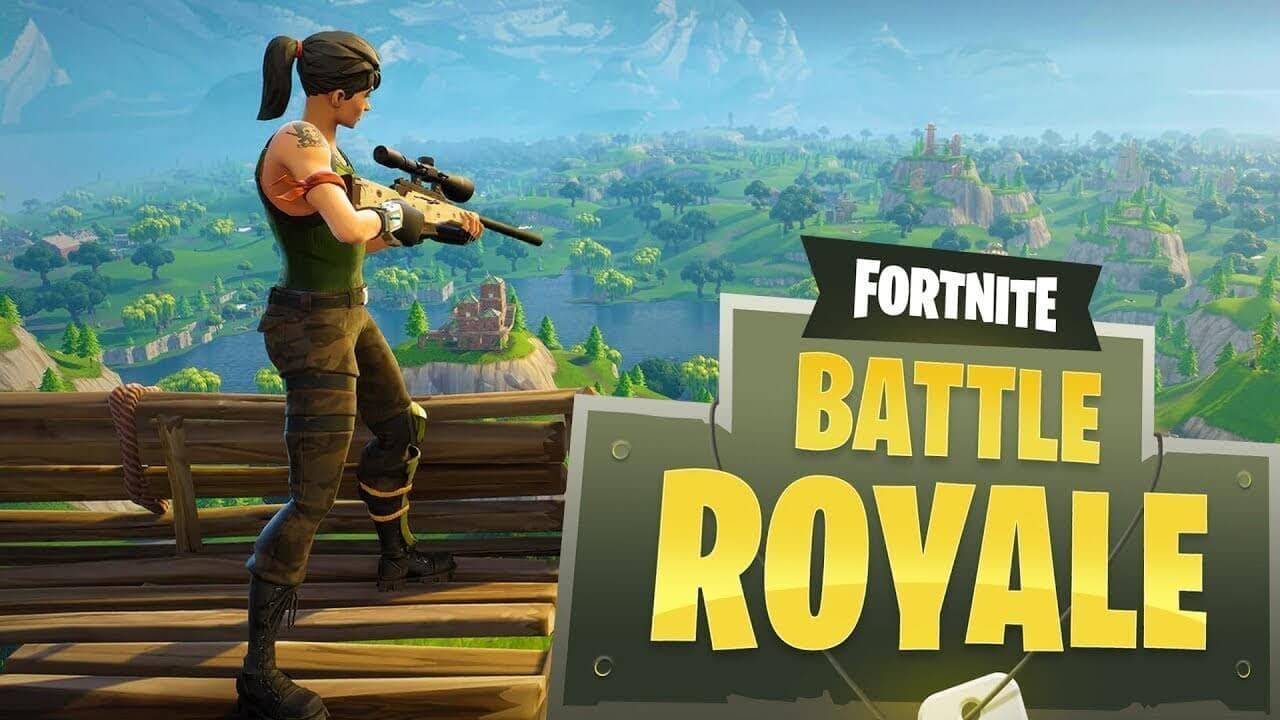 Like PUBG Mobile, Fortnite is a massively popular multiplayer game that has quickly become a cultural phenomenon.
Battle your friends online to become the last person standing and use your construction skills to build buildings and objects to help keep you alive. If you've ever wanted to know what a first-person shooter game combined with Minecraft would look like, Fortnite is it.
With celebrities and professional athletes around the world joining in on the action-packed fun, Fortnite has made itself a household name and can't be missed on mobile.
Minecraft (iOS & Android)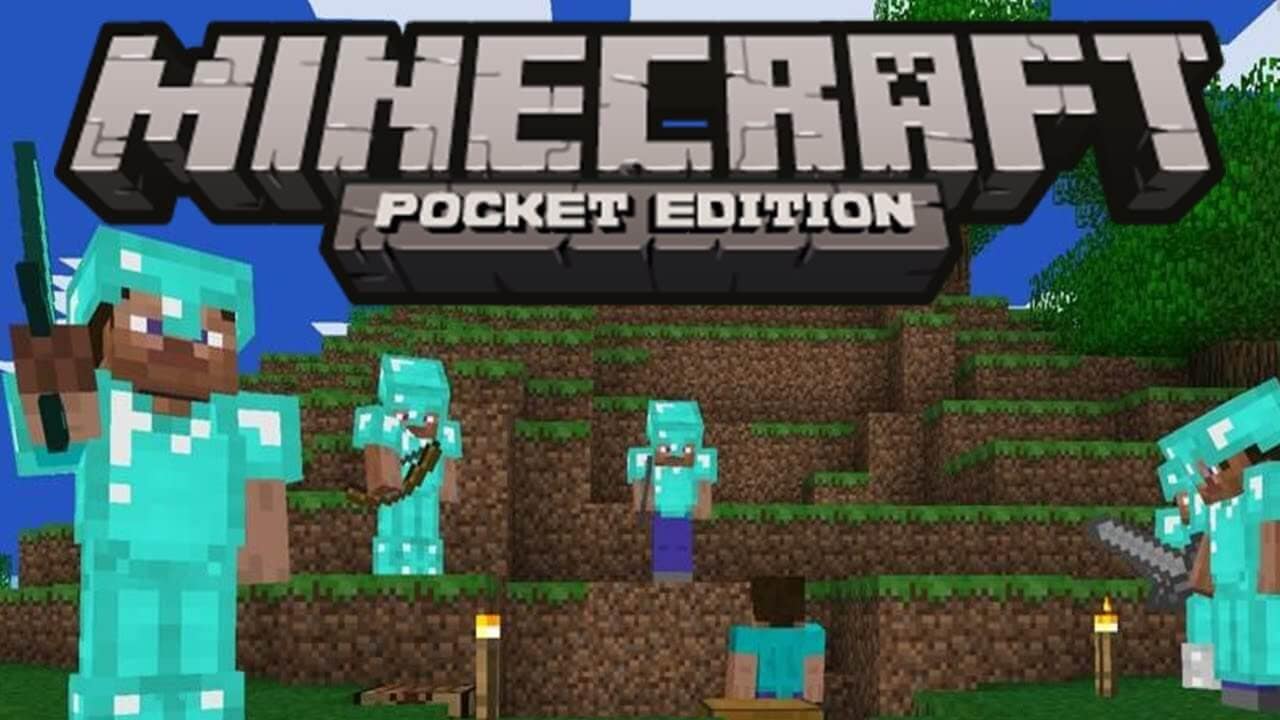 Despite the pixelated graphics and lack of storyline, Minecraft is one of the most played games in the world, with over 90 million players logging on each month.
The premise of Minecraft is incredibly simple: explore a virtually endless world with the purpose of collecting resources to build your own creations using blocks. While there are several additional options for gameplay, Minecraft is the perfect game to express your creativity and make whatever it is your heart desires.
This game was originally launched on PC, but you can now take your building skills and vision for design to your IOS or Android device and continue constructing your ideas for hours on end.
The GTA Series - San Andreas (iOS & Android)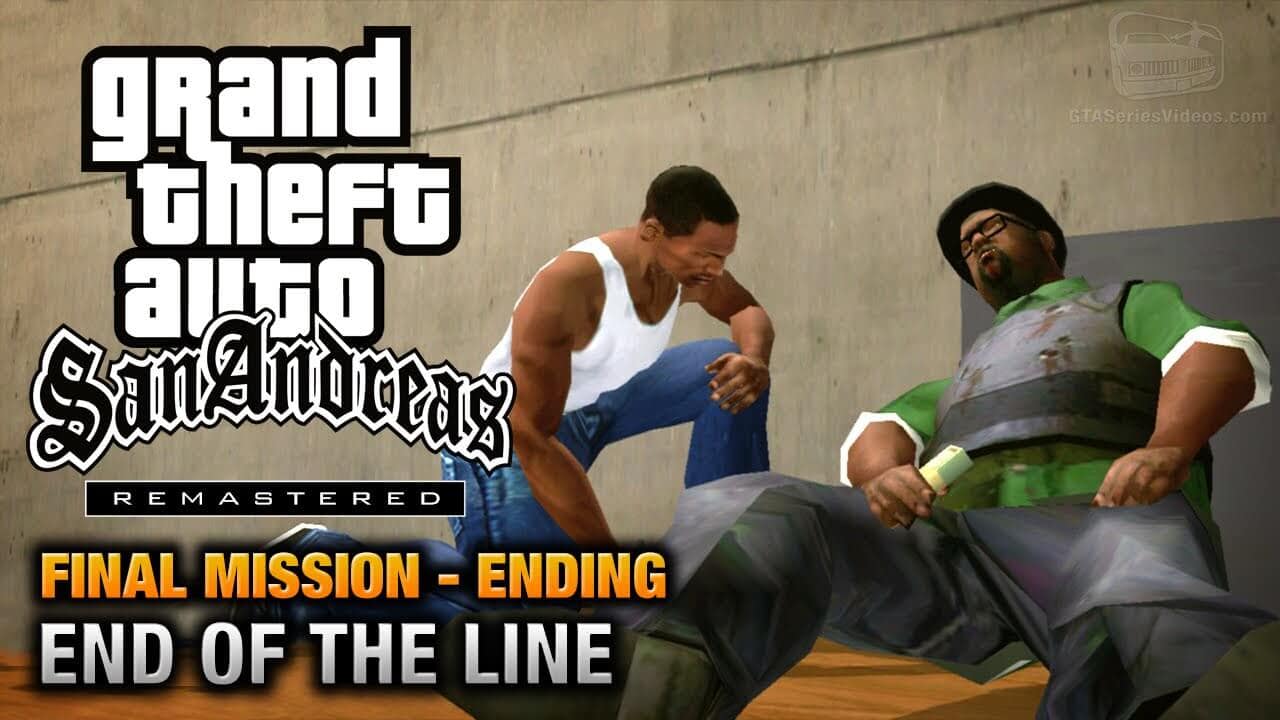 As with some of the other games on our list, the Grand Theft Auto series truly hit its stride in popularity when launched on the PlayStation and PlayStation 2.
Known also for its incredibly detailed and immersive environments, you can spend days exploring the city map and working through the many challenging objectives within the storyline.
While the content of GTA is undoubtedly intended for a more mature audience, those looking for a challenging and action-filled gaming experience will love any of the GTA downloads on mobile.
Civilization VI (iOS & Android)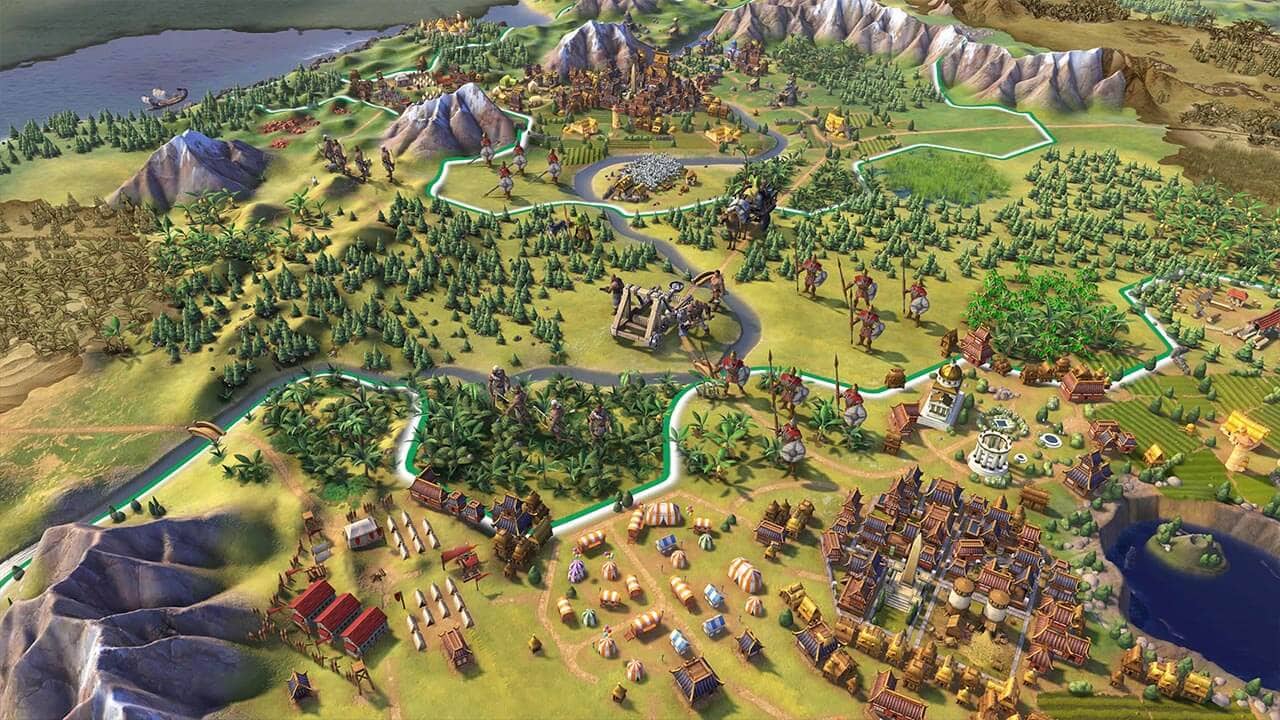 If you're looking for an excellent strategy game that involves complete world domination, look no further than Civilization VI.
Put your diplomacy and military skills to the test in this turn-based strategy game where you must lead your chosen civilization to victory.  Will you lead with an iron fist, or will you take a more diplomatic approach? Will you emphasize the economy, or invest in the military? The choice is yours.
Note: while Civilization VI is playable on IOS devices, the Android version is still under development.
Limbo (iOS & Android)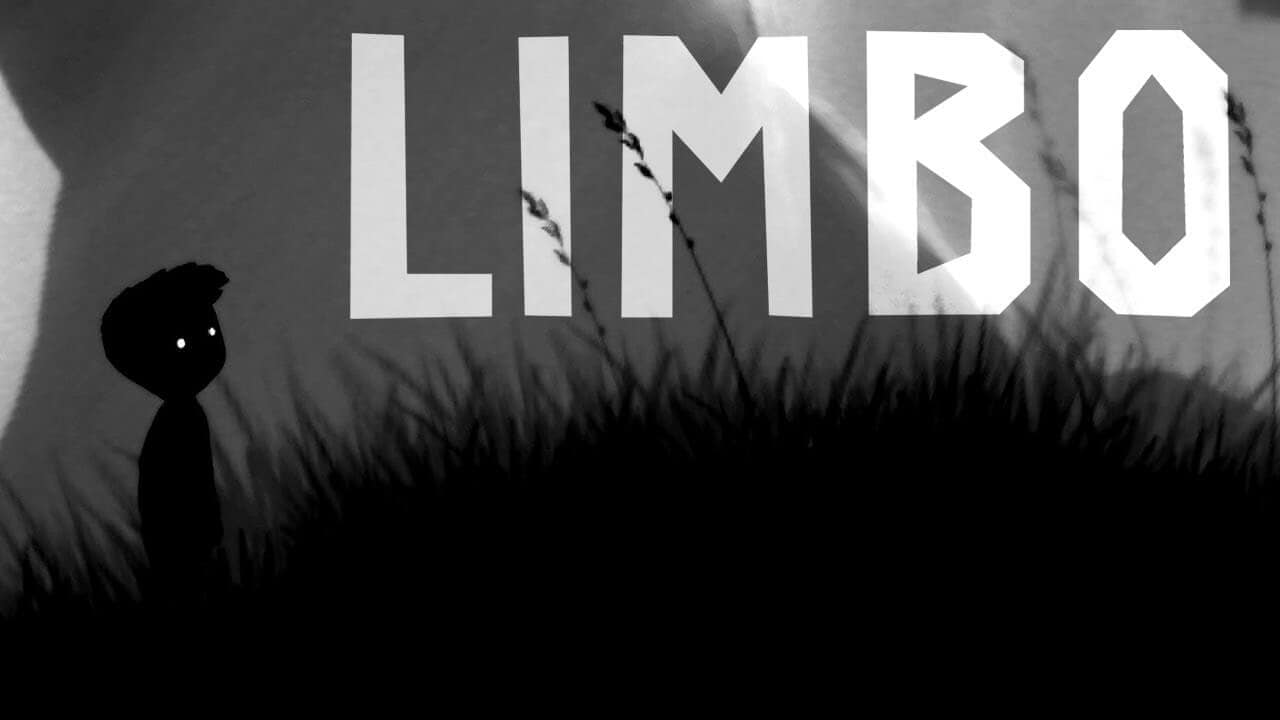 Limbo was an instant gaming classic when it was released. It is a 2d puzzle platform side scroller where you guide a young boy through a variety of objects and other traps while searching for answers.
Don't let it's seemingly simple game mechanics fool you; the effective use of black and white colors, as well as the creepy gameplay and soundtrack, will most certainly keep you on the edge of your seat. If you're looking for a fun game to add to your mobile gaming arsenal, give Limbo a try.
The Sims (iOS & Android)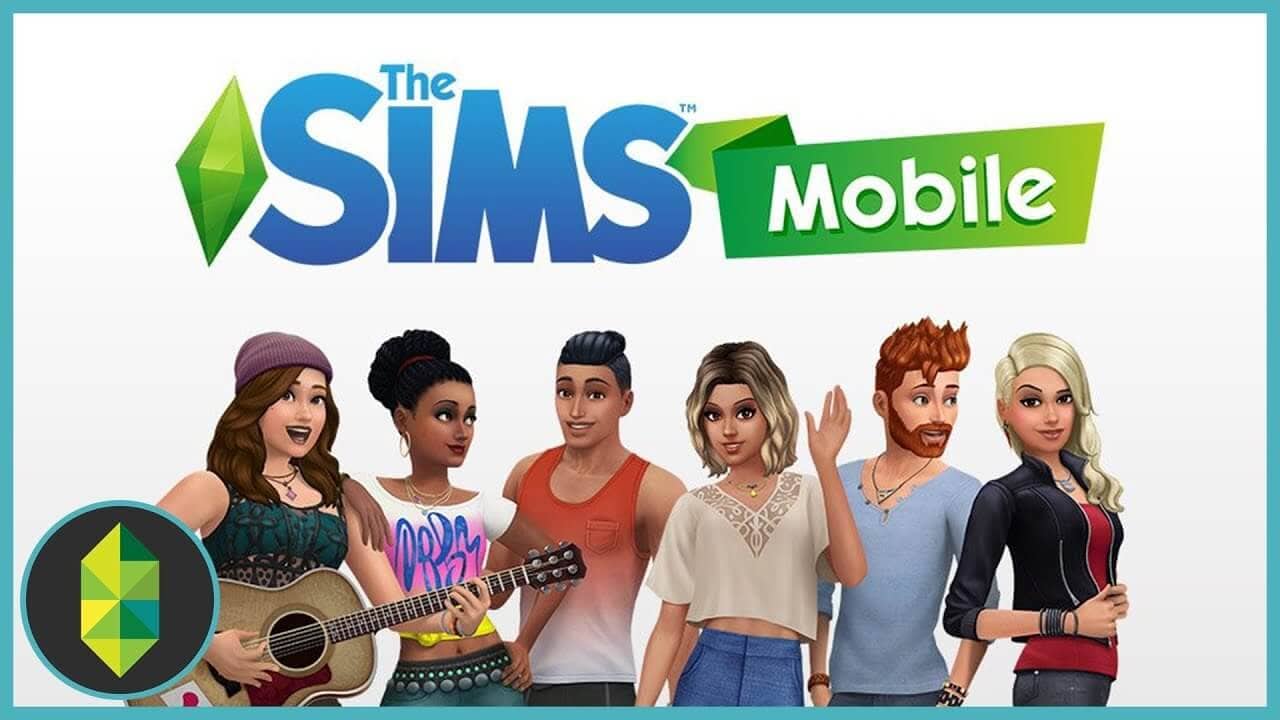 One of the most iconic computer games in history, The Sims made controlling virtual characters fun. The Sims Mobile brings the classic experience of creating personalities and homes to your IOS or Android device, and the transition doesn't skip a beat in providing the standard Sims experience you've come to love.
Whether on your tablet or phone, control your Sim and family and lead them toward a prosperous and fulfilling life.
Roller Coaster Tycoon (iOS & Android)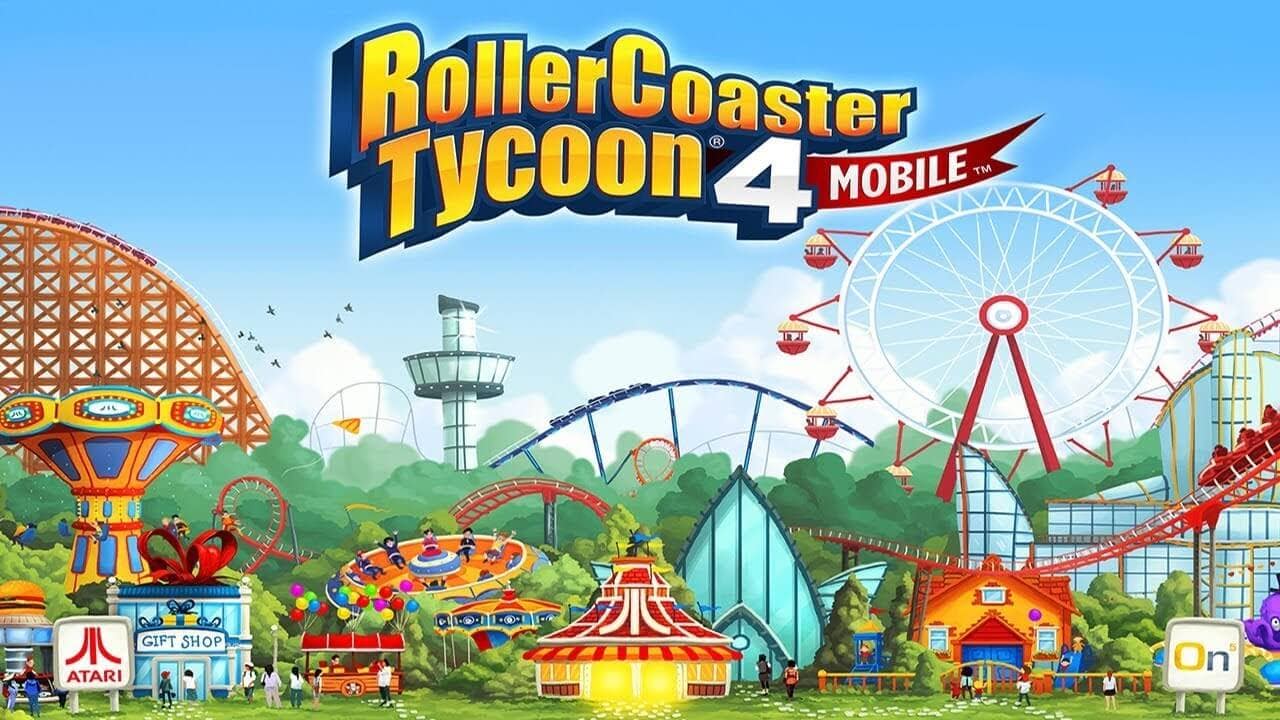 If you've ever wanted to design the ultimate theme park that rivals the likes of Disney World, Roller Coaster Tycoon on mobile gives you that chance.
Lead your park to prosperity by investing in the biggest and greatest rides and attractions, or custom-build your very own roller coaster for your guests to enjoy.
This simulator is perfectly designed for an enjoyable mobile experience so you can build your theme park empire no matter where you are.
Goat Simulator (iOS & Android)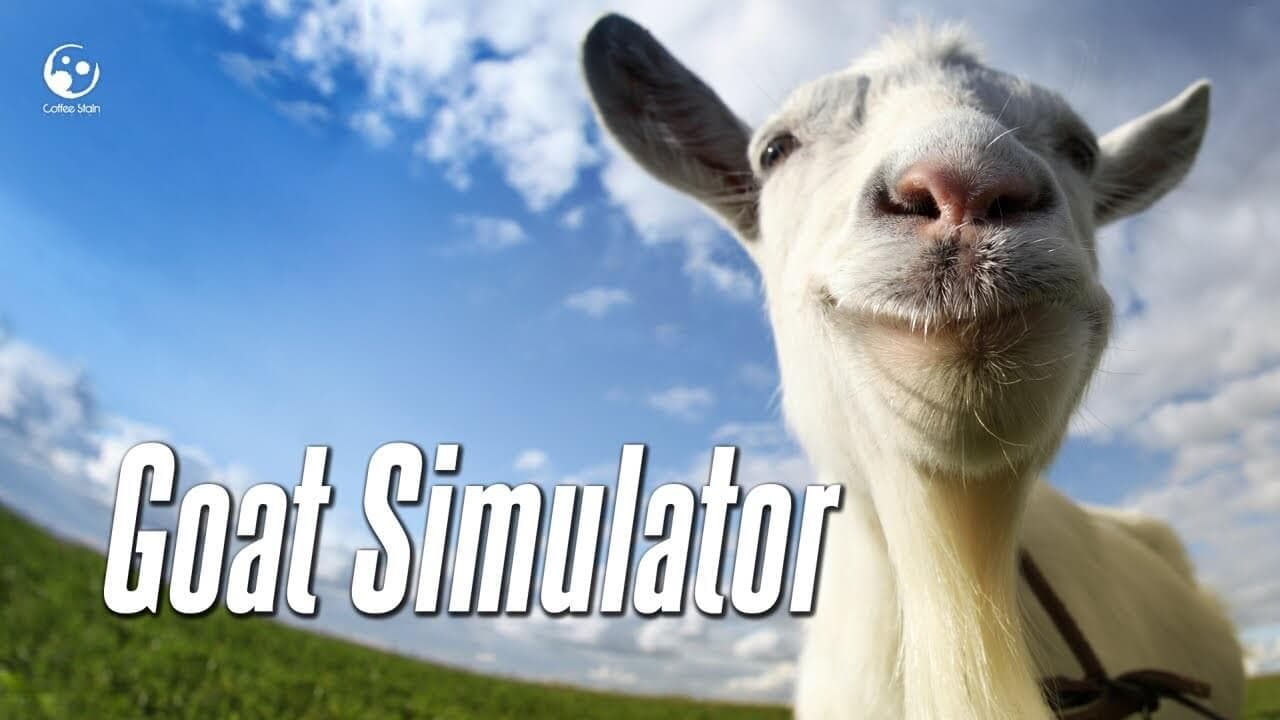 Who knew controlling a goat could be one of the most fun and entertaining games on Android or IOS?
While it may not provide as much replay value as the previous games we have listed, if you're looking to kill some time and want to see how a goat would interact in a real-world environment, Goat Simulator is good for hours of laughs. Trust us; this game will surprise you.
Ready to try a few fun PC games on mobile? We hope you give some of our suggestions a go!