Are you ready to sell your Xbox One? You may be curious how much you should ask for it or wonder about the prices of a used Microsoft Xbox One. The answer to your pricing question depends on various factors.
A used Xbox One will sell anywhere between

$29.07

and

$130.00

The price you charge for your system largely depends on the model type and generation, storage capacity, and device condition. The amount you get for your used Xbox One may also depend on where you decide to sell it.
We got the answer to the question, 'how much can I sell my Xbox one for?' Similar to selling a phone or tablet, stores and trading marketplaces buy used Xbox consoles. These include online buyback stores, GameStop, and eBay.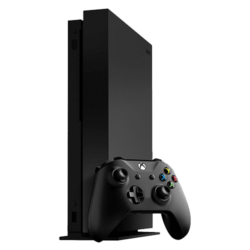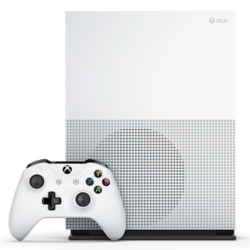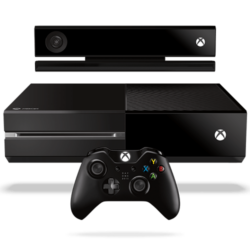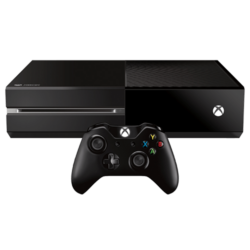 How Much is a Used Xbox One Worth?
The average Xbox One with one controller is worth between

$21.81

and

$60.00

, if you have a Kinect you'll get paid between

$35.00

to

$60.00

Other Xbox One models, like the Xbox One S, have a current resale price of

$35.00

and

$150.00

The most recent Xbox One X will get you the highest trade-in price, with quotes ranging between

$71.80

and

$130.00
How Much Is a Xbox One X Worth?
How Much Is a Xbox One S Worth?
How Much Is a Xbox One With Kinect Worth?
How Much Is a Xbox One Worth?
Despite there being tons of Microsoft Xbox One consoles, there are still platforms where you can sell used consoles. This article will help you can't narrow down the right marketplace to sell yours. Since there are many Xbox Ones, you might wonder how to get the most cash for your sale or trade.
A good rule of thumb in gaming is that a used Microsoft Xbox One will likely sell for approximately 60% of its original retail price.
Now, try not to forget that an Xbox One sells fast, which is great if you want high pay. With this in mind, it's wise to try and sell quickly while the value is still high, as there is still a demand for the older models of Microsoft Xbox One.
Top 3 Places to Sell a Microsoft Xbox One Consoles
Let's take a minute to explore all the possibilities where you can sell or trade your devices, such as from places like GameStop and buyback sites.
BEST PLACE to Sell an Xbox One: Compare Buyback Offers Online
It's essential to compare the best prices for your gaming system from local and national buyback stores. These stores have high Trustpilot ratings and positive reviews, so you know you're choosing a reputable site that guarantees payment for your sale.
Furthermore, an online comparison site like BankMyCell offers comparisons to see how much you may expect for your Microsoft Xbox. In addition to comparisons, you may also get a quote for an upfront trade-in value for your used Xbox One.
All you have to do is:
Find the buyback store with the best deal.
Ship your hardware, Xbox One games, and other devices you've agreed to sell.
The company pays you by wiring money into your account. Your payment options are direct deposit, PayPal, or check.
These stores are great for the environment because they recycle your device. It's great to get extra cash for your old devices should you want to upgrade along with the launch of new Xbox devices. The entire process is also accessible through your phone or computer for ease of access.
How Much Are Xbox Consoles Worth?
Are you curious about the value of a used Xbox One? The value of an Xbox One is dependent on many factors.
Model
The first factor is the model. For example, the consoles are the Xbox 360, Xbox One, Xbox One S, and Xbox One X.
A launch for a new model brings new features, better pictures and streaming, more functionalities like the ability to connect to the internet, and enhanced hardware.
You may expect the more recent model to bring in a higher price because of the allure of these combined features and details to game enthusiasts.
The second factor that affects the value of your Xbox One is its storage capacity.
Higher storage capacities result in a higher resale. For example, a 1 TB model is worth more than a 500 GB model because it has more space for gaming potential.
The final component to keep in mind is the condition of your Xbox One.
Good or mint condition: If your console is in excellent condition with minor wear and tear, has no scratches or marks, works for music, has an easy controller and phone connection, and has free games, then you're in for a better cash deal or trade value.
Faulty condition: However, if your Xbox One is not working correctly, is very marked up, or is in poor condition, then the Xbox One is, unfortunately, worth close to nothing.
Take a moment to check out this table to compare values for the used and new Microsoft Xbox console for accurate trade-in values.
Are you looking to sell Xbox Ones another way? eBay might get you more cash than GameStop for a used Xbox One console.
You set the price so there is more potential revenue. However, trading requires multiple steps on this site:
Create a seller account to shop and sell with buyers.
Set up an active account on the PayPal platform and phone number to shop.
Post a listing for the console and possible games you want to sell.
Prepare the package and ship the Xbox One to the buyers for the agreed-upon prices.
A perk is that the entire selling procedure occurs on your phone or computer. Selling your console and other game stuff on eBay translates to a lot of extra work for a minimal increase in the overall sale price, so it might not be an ideal option for everyone.
Keep in mind:
If you're already an avid seller with an account, then it may be wise for you to sell on this platform.
Starting an account just to sell your Xbox One or Xbox One S may not be worth your time.
Xbox One Trade-in Values on Gamestop
GameStop is always a good alternative for those looking to sell Xbox Ones or trade used game consoles, controllers, or video games.
However, suppose your goal is to walk out with the maximum amount of cash in your pockets for your Xbox One console. In that case, it's not the best place to sell any Xbox One models, including the Xbox One S or the Series X.
The same principle applies to storefronts like Best Buy, where trade-in prices aren't as high.
Keep in mind:
GameStop isn't ideal if you want the most cash, but it's perfect for an in-store trade.
If you desire store credits to purchase other items from the store, it's a reasonable option to opt for their Xbox One trade-in program since they offer total buyback value in exchange for in-store credit.
In Conclusion: Online Buyback Stores Offer the Best Deals
It's important to note that Xbox Ones sell quickly. An Xbox One trade-in ranges in price based on these factors:
New games and accessories are included with the listing you created
The console's model/generation
Device condition
Where you sell your device
The best places to sell for competitive prices are online buyback stores. Their comparison guides and websites are optimal for sales.
Prices are best when selling on eBay, where you can negotiate prices with sellers. However, be careful to watch out for shipping fees and other seller fees.
Try to avoid GameStop when looking for a cash turnaround on a console sale, but it is a valid option if your goal is to trade in for in-store credit.
Compare Prices on BankMyCell
It's time to delete your search query, "how much can I sell my Xbox One for?" Use BankMyCell to give instant prices for your game system. Hence, you know what to expect from competitive buyers and avoid choosing the wrong quotes.
You can lock up a price for up to 30 days, giving you a guaranteed sale price. Also, you won't pay anything for delivery with free shipping services. This way, you know you sold for the best price without lifting a finger.
Questions like "how much can I sell my Xbox One for" are a thing of the past. Instead, choose BankMyCell, where you get comparison guides for online buyback stores and a profitable sale for your used Xbox One console!