Sell your iPhone 7 Plus 32GB for cash
Please select your Apple iPhone 7 Plus 32GB trade-in price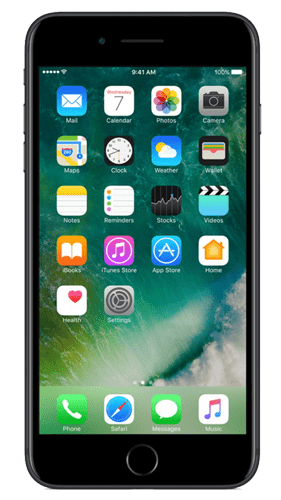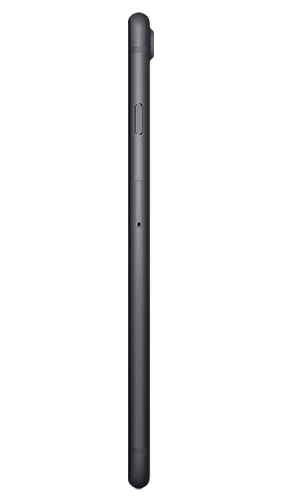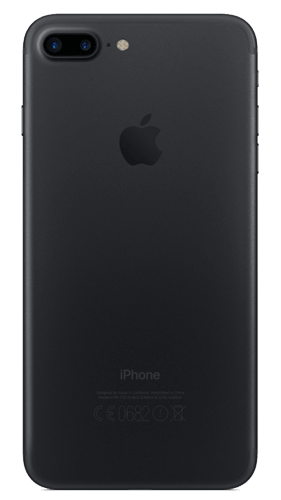 Please select your storage size
Please select your devices condition
Good Condition:
Your device powers on with no software issues
All buttons, ports, camera, Wi-Fi and touchscreen work
No cosmetic damage to the screen, case or water damage
Damaged Condition:
Has cosmetic damage to the screen or casing
Your device does not power on or has software issues
Has functional issues with buttons, ports, touchscreen or software
How Our Service Works
Get an Instant Offer
Watch as stores compete to offer you the best price. It's fast and furious!
Ship it FREE
Choose a buyer. Then follow the steps for your pre-paid shipping kit. Pack and ship!
Get Paid Fast
The store checks out the device and sends your cash. You don't have to lift a finger!
How to Sell My iPhone 7 Plus Online
Get iPhone 7 Plus 256GB, 128GB, 32GB trade-in values
How much is my iPhone 7 Plus worth?
All buyback stores offer different prices that you can compare if you are looking to exchange or trade-in your phone. Newer models attract the highest payouts, so it's always best to keep this in mind.
How much can you sell an iPhone 7 Plus for? Using the comparison table from BankMyCell, you can filter your phone's storage size, network carrier and physical condition. Use the comparison chart to view the best price for your old iPhone 7 Plus.
Where is the Best Place to sell an iPhone 7 Plus?
Simply going to the first store, carrier or kiosk you find won't necessarily get you the best price for your iPhone 7 Plus. Comparing iPhone 7 Plus selling prices can earn you way more!
Use the table on this page to compare iPhone 7 Plus buyback prices and see how much your iPhone is worth.
How to sell your broken iPhone 7 Plus for cash
The best way to sell broken iPhone 7 Plus devices with damaged screens or functional problems is by using the 'broken' filter. Simply turn it on and find the best price for your damaged iPhone 7 Plus. Most stores will still pay you for your broken phone, but always check the fine print first if your iPhone 7 Plus has water damage.
Any chips or cracks will affect the sale price of your damaged iPhone 7 Plus, so make sure you're honest when describing its condition to get the most accurate quote. Buyback, recycling and trade-in stores can send you a revised offer if your iPhone does not meet their expectations.
Here's the most common factors that will impact the selling price of your broken iPhone 7 Plus:
Cracked or completely broken screen
Excessive chips or scratches
Fails to turn on or has software problems
Has broken buttons, ports or touch screens
About your iPhone 7 Plus Resale Device
Sell your 7 Plus on Verizon, AT&T, T-Mobile, Sprint & more
Your iPhone 7 Plus Trade-in Value
Selling your electronics to BankMyCell is really simple! Select your devices carrier, storage size and condition to get an instant quote! Ship your items for FREE and get instantly paid from one of our buy-back stores they day they receive it.
Identifying your iPhone 7 Plus for Trade-in
The iPhone 7 plus is the slightly improved version that brings a number of better features over the iPhone 7 that was released at the same time. A 5.5in Retina display can take the HD display to 1920x1080 pixel resolution so that it is a total of 2.1 megapixels overall. The Li-ion battery is superior as well since it can go for 11.10 Watt-hours.
The 12 MP rear camera also comes with some additional features such as a telephoto lens that is able to have an improved zoom that can reach up to 10x digital or 2x optical. It also has the same 7MP front camera as the counterpart baseline iPhone 7 model.
The Plus has an extra gig of memory so that the total capacity is equivalent to 3 GB of LPDDR4 ram. The quad-core processor is 2.34 GHz so that one can expect to be able to perform all of the necessary tasks with ease.
What to do before you sell your device
Backup your data/photos/settings
Perfom a factory reset in settings
Remove iCloud from your device
Remove cases/SD cards/accessories
Give your device a quick clean
Key Features
GENERAL
Brand

Apple

Release Date

September 2016

Security

Fingerprint ID

Weight

188g / 6.63oz

Battery

2900mAh Li-Ion

Alternate Names

A1661 / A1784 / A1785

Carriers

AT&T, Sprint, Verizon, T-Mobile MetroPCS, Boost, Cricket etc.
CAMERA
Camera (Front)

7 MP (Mega Pixels)

Camera (Rear)

Dual 12 MP (Mega Pixels)
SCREEN
Screen Size

5.5 inch Screen

Screen Resolution

1080 x 1920 Pixels
PLATFORM
Popular Apple Trade-ins
Customers are also selling these Apple devices